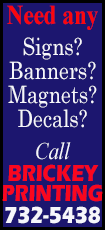 The Angels made a number of outstanding plays, and the A's just missed making one of their own. Oakland also committed a couple of errors that resulted in an unearned run.

Center fielder Mike Trout made a running catch at the wall in left center and third baseman Gordon Beckham made a leaping catch of a line drive. But no play was quite as good as left fielder Josh Hamilton's diving catch in foul territory down the left-field line that helped Weaver get out of a rare jam in the fifth inning.

"A big play like that gets your team excited, gets you amped," Weaver said. "Just when you think he wasn't going to get there he takes a couple extra strides to get to the ball. It was a great play, and it was a momentum changer, for sure."

Pujols also nearly made a spectacular play at first base, leaping to catch a ball thrown too high and reaching behind his back to try to make a tag on the runner going by. A's shortstop Eric Sogard was ruled safe on the play, which the Angels unsuccessfully challenged via replay review.

"Any time your defense is making great plays behind you, it's going to add up to victory," Weaver said. "I've been pretty lucky to get some support."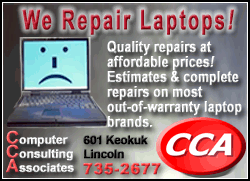 Oakland center fielder Coco Crisp nearly made the play of the game, reaching above the wall and appearing to rob Iannetta of a two-run homer in the fifth inning. He initially had the ball in his glove but lost it when he slammed into the wall and landed hard on his back.

Crisp left the game under his own power and was initially diagnosed with a strained neck.

"I was worried about his head too, but his neck's the issue," A's manager Bob Melvin said. "He was a little shook up. We were worried about a concussion, but it wasn't."

Weaver, who gave up three hits and three walks, improved to 15-7, tying Detroit's Rick Porcello and Max Scherzer for the American League-lead in wins.

"I do?" Weaver said when told he had 15 wins. "Fifteen? I don't know, you would have never guessed. I'm just trying to my job and keep the team in the game, no matter how I'm feeling or what the case is. My team has been picking me up a lot this year, I've had some great support, great defense behind me."

Relievers Joe Smith (eighth inning) and Huston Street (ninth) finished the Angels' 10th shutout of the season.

A's starter Jon Lester (3-2), coming off a no-decision in a 2-1 win over the Angels in his last start, gave up three runs (two earned), six hits and one walk in six innings.

The win moved the Angels (81-53) three games ahead of the A's (78-56) in the AL West, their biggest lead of the season.

The A's have now lost 12 of their past 18 games, going from four games up to three back.

[to top of second column]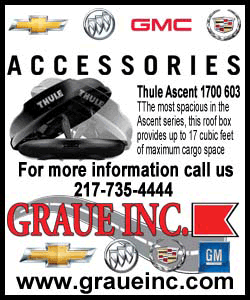 "It's frustrating," Melvin said. "It seemed like every ball we hit hard today was hit right at somebody. It's just the way it goes sometimes, but you have to play through it. They're fighting, they're playing hard, they're running down the line, just things aren't going our way right now. But it will turn."

Weaver and Lester matched each other zero for zero for the first four innings, neither allowing a run.

The A's put runners on first and second with one out in the fifth inning when Weaver got a boost from his defense. Second baseman Alberto Callaspo hit a foul popup down the left-field line, where Hamilton got horizontal to make the diving catch.

"Josh plays aggressive out there in left field. He's a terrific outfielder," Angels manager Mike Scioscia said.

The Angels broke through in the bottom of the fifth inning on Iannetta's two-run homer, despite the effort by Crisp.

"Unbelievable," Melvin said of Crisp. "He came out of nowhere to get to it, airborne, actually in his glove for a while, just couldn't pull it back."

NOTES: The A's have decided to drop their protest of Thursday's game, in which Angels SS Erick Aybar was awarded first base after colliding with RHP Dan Otero while running to first base in the ninth inning. Plate umpire Greg Gibson ruled first baseman Brandon Moss, who initially bumped into Otero, had obstructed Aybar's path to first base. Moss did not field the ball, nor did Aybar run into him. "Based on my conversation with the front office and the front office's conversation with MLB, it was a judgment call and there's no chance it's going to be overruled," A's manager Bob Melvin said. ... A's INF Jed Lowrie will play games Saturday and Sunday for Triple-A Sacramento on a rehab assignment. Lowrie, out with a broken right index finger, could return to the big league club Monday. ... The Angels announced after Friday's game that RHP Cory Rasmus, normally a reliever, will start Saturday's game.
[© 2014 Thomson Reuters. All rights reserved.]
Copyright 2014 Reuters. All rights reserved. This material may not be published, broadcast, rewritten or redistributed.