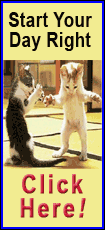 "He listened to me," McClendon would quip with a twinkle in his eye.

On Friday night, McClendon was halfway across the country to attend a daughter's wedding and Hernandez apparently was missing his words of wisdom.

The American League Cy Young candidate suffered through his worst start of the season as the slumping Washington Nationals snapped out of their three-game funk on the way to six home runs and an 8-3 victory over Hernandez and the Mariners.

"I don't think it had anything to do with me," fill-in manager Trent Jewett said. "Felix is human. And the other team's getting paid too. So it's going to happen."

The Nationals, more than an absent manager, proved to be Hernandez's downfall. Washington tagged Hernandez for four home runs, the most he has allowed in a game, and six total.

"You can't figure those things out," said designated hitter Jayson Werth, who hit the only two-run shot in a game that saw the Nationals hit five solo homers, including two by catcher Wilson Ramos. "Sometimes things like that happen. He's a great pitcher; everybody knows that. But we were good today."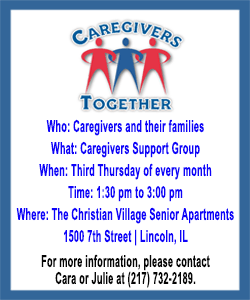 Washington (76-57) had 14 hits, 10 of them against Hernandez, on the way to the franchise's 10th consecutive head-to-head win against Seattle.

Third baseman Anthony Rendon, shortstop Ian Desmond and Ramos all had solo homers off Hernandez, and Werth added a two-run shot as the Nationals built a 5-2 lead in the fourth inning.

Left fielder Bryce Harper and Ramos hit back-to-back solo homers off reliever Joe Beimel in the eighth inning when the Washington lead swelled to 7-2.

"It was pretty amazing," said Washington starter Jordan Zimmermann, who allowed two runs and seven hits in six innings to improve to 10-5. "These guys, 1 through 8, they have power and can take it deep at any moment. It's fun to watch, for sure."

Rendon went 4-for-4 with a double, a home run and an RBI. In his first-ever meeting with Hernandez, Rendon reached base in all four plate appearances; he added a single off Seattle closer Fernando Rodney in the top of the ninth inning.

Hernandez (13-5) allowed a season-high five earned runs in seven innings. He hadn't allowed more than one home run in a game all season and had given up just nine in 27 starts this year. In his first four August starts, Hernandez had allowed seven runs and three home runs.

"It was a tough day," Hernandez said after his Friday night performance. "I couldn't get out of the middle of the plate over the first four innings, (the ball) was up, and I got crushed."

Hernandez was pitching on six days' rest after McClendon moved back his latest start two days. The rest didn't work in the veteran pitcher's favor, as he had his worst outing of the season on a night when the Mariners (72-61) needed a win to keep pace in the AL wild-card standings.

Seattle fell a game being Detroit in the race for the AL's second wild-card spot.

[to top of second column]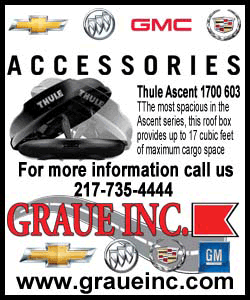 McClendon juggled Seattle's rotation earlier this week to give Hernandez some extra time off. The Mariners recalled Erasmo Ramirez to fill in Wednesday, pushing Hernandez's start to Friday. In those two games, Seattle was outscored 20-7 while seeing starting pitchers Ramirez and Hernandez get bounced around for 19 hits and five earned runs in 12 combined innings.
Hernandez had a 2.07 ERA heading into the game, .04 behind AL leader Chris Sale, and came out of Friday's performance with a 2.23 ERA.

The Nationals still have the best record in the National League, by a half-game over the Los Angeles Dodgers, and they maintained a six-game lead atop the NL East standings with the win.

"It was big," Zimmermann said. "We had a few bad games (during a three-game sweep in Philadelphia). Hopefully, we get the momentum back on our side."

Rendon started the long-ball carnage with a solo home run on the first pitch he saw for a 1-0 lead one out into the first inning. Werth added a two-run shot in the third, then Desmond and Ramos each had a solo homer in the fourth.

Seattle took a temporary lead in the bottom of the first inning when back-to-back RBI singles by designated hitter Kendrys Morales and third baseman Kyle Seager put the Mariners in front 2-1.

NOTES: Mariners prospect Jesus Montero was involved in an incident with a team scout Thursday night in Boise. Montero and scout Butch Baccala apparently had a heated exchange during a Class A game between the Everett AquaSox and the Boise Hawks. Montero, who was on a rehab assignment with Everett, was involved in what the Mariners called "a verbal altercation" with the scout. The Mariners released a statement for what they called an "unfortunate incident" and added that Baccala has been sent home "until further notice." Montero, once a top prospect in the organization, has been pulled off his rehab assignment and will not play again this season, general manager Jack Zduriencik said before Friday's game. ... Seattle manager Lloyd McClendon was not at Friday's game, He was in Indiana to attend his daughter's wedding. Bench coach Trent Jewett handled managing duties Friday. ...Seattle shuffled its pitching rotation, moving LHP Roenis Elias up to Saturday and RHP Chris Young back two days to Monday. No reason for the change was given. ... The Nationals entered Friday's game on a three-game losing streak, one shy of its season-long losing streak. ... Washington extended its affiliation with the Auburn Doubledays of the Class A New York-Penn League on Friday. The extension will keep the sides together for two more years. ... Seattle recalled OF James Jones before Friday's game. RHP Erasmo Ramirez had been demoted to Triple-A after his Wednesday start.
[© 2014 Thomson Reuters. All rights reserved.]
Copyright 2014 Reuters. All rights reserved. This material may not be published, broadcast, rewritten or redistributed.