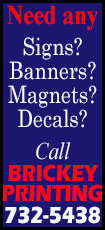 When Woman's Club President Ruth Sloot asked the gathered audience to stand if they had been involved in teaching, over half responded.

Robert Bagby has had a long career in teaching and school administration. His most recent jobs were in Havana followed by the office of principal at Chester-East Lincoln. He has been superintendent of LCHS for the past six years. "This is the best job I have had. The teachers and support staff are excellent," he said. He recounted that visitors to the high school campus always remark on what a great facility it is and how well cared for.

Bagby said that the student population is also terrific. He went on to mention the academic and sports extracurricular teams that represent the school across the state, often bringing awards back to town. "Ninety eight percent of our students show up every day ready to learn and are respectful," he said.

The superior educational atmosphere is evidenced by the scores on standardized tests, with LCHS having ACT scores four percent higher than the state average. LCHS had the highest cumulative ACT score in school history last year.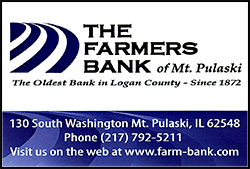 LCHS has had to change in order to serve a student population that is constantly evolving. The number of students who live in poverty has been increasing and the number of students who work has increased over the past few years. In order to serve these students, Bagby mentioned several innovative programs that have been instituted at the school.

The number of students from federally defined low income families has increased from 25% to 39% over the past six years. In many cases, students come to school without proper nutrition making it difficult to learn.

LCHS has started a breakfast program that begins at 7 a.m. There is always a line ready to enter the cafeteria for breakfast. Bagby mentioned that in some cases students may not have had a meal since the school lunch the previous day. LCHS works hard to insure that no student goes hungry. On Fridays, students in need are given a sack meal to take home to provide them something to eat over the weekend. "We often give out gift cards for food at local stores," Bagby said. "No food from the cafeteria is thrown away. We make sure that students in need get any leftovers," he added.

Students are working more hours at jobs after they leave school for the day. Many of them work late into the evening. When they get home, homework still has to be completed. Students often must stay up late to complete their very busy days. Students work late hours at what amount to full time jobs after school. This schedule makes getting to school at 8 a.m. impossible. They need enough sleep to absorb subjects presented in class.

To help in this area, Bagby and LCHS started an innovative alternative school three years ago. In the past, alternative schools acquired the reputation as being for students who were disruptive while in the regular school; a way to separate them from the regular student population without expelling them, thus continuing their education.
The LCHS alternative school also serves a much different population, those students whose work and family schedules do not mesh with the standard school hours. This is a vital service. LCHS graduated 105 students from the alternative school last year. The grads of the alternative school receive a high school diploma, just like the one given to those students who attend the traditional high school. "These are 105 students who may have dropped out because of various problems. Some of the alternative school grads go on to attend college," said Bagby.
The most unusual case of a non-traditional student who attended the alternative school was an 85 year-old-woman who dropped out of high school as a teenager. She had always wanted to get her high school diploma. She attended the LCHS alternative school and received her diploma during the spring graduation.
As mentioned, LCHS has developed an alternative school and offers technical education in areas such as automotive technology, culinary arts, and building trades.

Another area that the high school excels at is college courses in the school that allow students to earn college credit. LCHS has partnered with Lincoln College to offer college level classes that earn high school students college credit. "The classes are taught at the high school by high school teachers," said Bagby.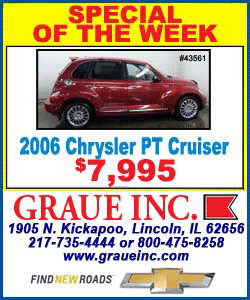 Lincoln College offers these classes at the local community college tuition rate. Next year, LCHS will enlarge this program by linking up with Heartland Community College which will offer students college level classes that will be accepted by Heartland. Heartland will offer these classes for free to LCHS students. But there would be book fees in the cost for college credits.

Not only are LCHS students receiving a first rate education, but college bound students get a head start on their college careers at a savings through this program. The college credit program is one more innovative way Lincoln High School serves the community.

Robert Bagby offered one final comment as to why LCHS is such a stellar school. "We could not offer the range of programs that we do without community involvement," he said. One area of cooperation is between LCHS and District 27 schools to insure that the students from feeder schools to LCHS are prepared for a more rigorous academic experience.

"The high school board has crafted balanced budgets for the past six years when 62% of Illinois schools are in the red. And the high school budgets are such that no cuts have been made to the academic programs at the school," Bagby said.

High school class reunions raise money for the food gift card program. The National Honor Society at the high school holds fund raisers for high school programs.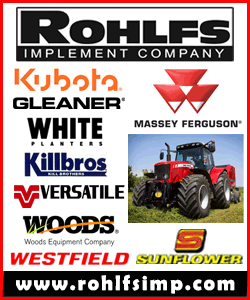 One little known community project that has provided vital funds to the high school is the Lincoln Community High School Foundation. "The Foundation has provided $83,000 in scholarships," said Bagby. Some of the recipients of scholarships are students who participate in the alternative school, as well as students who receive scholarships for college. One local patron of the high school provides a full-ride, four year academic scholarship to one fortunate LCHS student on a biennial schedule. The foundation's financial success is thanks in part to free administration by a Lincoln financial services firm. There are no administrative costs associated with the foundation, so 100 percent of the proceeds are available to invest in the future success of LCHS students.
Robert Bagby says, "I learn something new on the job every day." Given the fast paced changes of our society, that is to be expected. To maintain the excellent reputation it has acquired over the years, Lincoln Community High School needs a staff that embraces change and can come up with innovative programs that will keep its graduates in the top tier of Illinois high schools.

It also takes a community willing to support its public school system wholeheartedly. Lincoln has all of the necessary pieces for educational excellence, engaged students, committed and dedicated staff, and community involvement.

The Lincoln Woman's Club is dedicated to community involvement, and its members are active volunteers in many local projects. The Woman's Club has provided over a century of service to Lincoln. It is a member of the General Federation of Women's Clubs, an international organization. The club meets monthly at their building at 230 N. McLean Street. The Lincoln Woman's Club website can be checked for information on upcoming presentations and membership. It is www.lincoln.gfwcillinois.org. President Ruth Sloot is also available to answer questions. She may be contacted at 217-737-0156, or online at slootruth@comcast.net.
[Curt Fox]