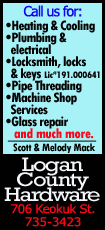 It might begin when you start thinking about who will be coming to your house, or whose home you might be going to this year. Lists start to form in your head and anticipation builds to when you will spend those few treasured hours or days visiting and feasting with your family and friends. Soon, everywhere you go you are reminded by sights and sounds and smells signaling the season is near or upon us.

For those who are in service to our country and away from home, the holidays are not quite the same, most particularly in a time of war.

In 1942 World War II was at its height.

A Lincoln College student transferred to the University of Illinois for his sophomore year. In October, he enlisted in the Army Air Corps.

In February 1943, just after the start of his second semester, the Lincolnite was called to report for training. This young man's life path would be inextricably altered in this moment. He would leave college, home, friends and family - to serve his country.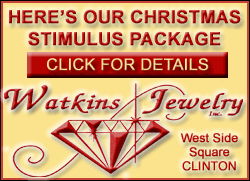 In his first year of service, the soldier was still state-side and able to take leave and be home for Christmas 1943. "That was a big deal for a kid that had been in the military some months."

Holidays at home were relatives coming to his house. He remembers his mother "cooking, and cooking, and cooking," all the traditional foods. Christmas was also attending Christmas midnight mass, which he loved, at the Episcopal Church.

As the holidays approached in 1944, he was on an Army Air Corps base in Wilmington, North Carolina. "That was kind of a quiet one. I remember that being a pretty bleak year because we were on stand-by waiting to see where we were going to go from there."

Germany occupied much of France up-to late August, 1944 when the French 2nd Armored Division and the U.S. 4th Infantry Division pushed the Germans back out of Paris. By the middle of September 1944, Western Allied Army groups had liberated southern France.

Just after Christmas 1944, the soldier was sent to Orly Airfield, a French held air base just outside Paris. The field had been commandeered by the Allied forces as the Germans were pushed back during the previous year.

Orly became "the hub" of flight and communications operations.

"I was in the Army Airways Communications System. All messages in the European Theater of Operation – commonly referred to as the ETO – came in and out, and were disseminated through Orly."

It was a busy place.

The war was officially over in August 1945, yet much work remained.

As the Christmas of 1945 approached, the young soldier had adapted to military style holidays as "not that special." "Everyone was aware that it was a holiday, and thought of it, and there might be might be better food in the mess hall that day, but, you got up and went to work like any other day," he recalls.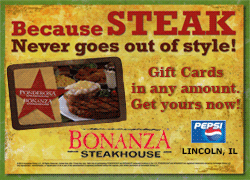 'The Final Act of the Paris Conference on Reparation,' an agreement on the equitable distribution of assets and gold to the Allied countries from Germans began on November 9 and concluded on December 21, 1945.

This Christmas would be different.

At Orly, there were several French civilians attached to the base "that helped in one way or another." There were two girls that were sisters. They were very nice ladies and we got to know each other well, the soldier remembers. The sisters invited the soldier and two others in the Air Corps to join them for Christmas Eve.

Coming from strong Episcopalian roots, the Lincoln soldier suggested they attend midnight Christmas mass together. So it was, this Christmas three young American soldiers and three French women began their Christmas Eve 1945 in Paris at Cathedral on Avenue George Sanc.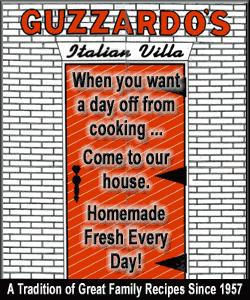 Church of the Holy Trinity is not far from the Arc de Triomphe in central Paris and near the Seine River. The famous and beautiful cathedral had also been occupied by Germans a year prior.

Following Mass, the soldiers were invited to join the girls and their families for Christmas dinner in their parent's apartment.
The soldier, today a senior, recalls with a twinkle and chuckle that they kept bringing out dishes, and between each course there were libations. The young men were not accustomed to consuming quite so much alcohol at one time.

To top it all, the girls surprised each soldier with a gift. He was intrigued to receive a pair of cuff links.

Recalling the experience of his Christmas 1945, walking the streets of Paris just barely liberated from German occupation, and now post-WWII, Midnight Mass in a cathedral; a long, special dinner in the kindnesses of a French family; today in the retelling, this soldier an expert communicator still found it difficult to adequately express the experience. Struggling for words, he said, "It was kind of a hard to beat. You couldn't top this."

He also gives great credit to the entertainers that work their holidays to raise moral support for the troops. Bob Hope was the greatest of these. Jack Benny was a real gentleman when the soldier actually met him on the street during a chance encounter, they spoke and shook hands and Benny thanked him.

In February 1946, three years to the month, the soldier returned to civilian life. The second semester at U of I was too far along for the solider to get back in. But, there was another turn in store for him.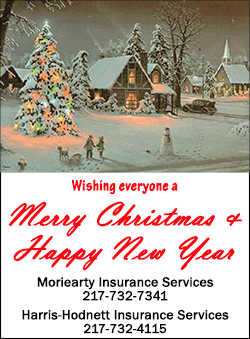 "You know life sometimes gives you funny cards and you have to play them how they come up on the table. When I came home in '46, I found my father critically ill," he said. The family business had been languishing due to his father's illness. There was much to be done and the newly returned soldier set about saving his father's business to take care of the family. His father died four years later.

"The bottom line is, I went to work. You go to work when you have to go to work."

Many of you know by know exactly who this soldier from Lincoln was is that spent that most momentous Christmas in Paris 1945.

This story will conclude in tomorrows edition of Lincoln Daily News