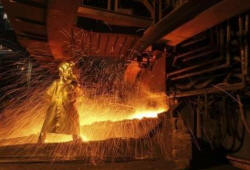 Asia, Europe factory activity slackens despite price cuts
Send a link to a friend Share
[December 01, 2014] By Jonathan Cable and Wayne Cole
LONDON/SYDNEY (Reuters) - Manufacturing growth across Asia and Europe eased in November as heavy price cutting failed to revive demand, surveys showed on Monday, more evidence that a feeble global recovery may be grinding to a halt.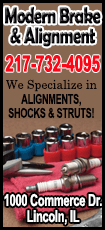 Worryingly for policymakers at the European Central Bank, who are struggling to bolster growth and drive up dangerously low inflation, factory activity declined in the euro zone's three biggest economies: Germany, France and Italy.

"The concern is the ongoing lack of any real growth in the euro zone. We are dealing with very low price pressures, and when that comes with weak growth, like in the euro zone, it raises concerns," TD Securities head of global strategy, Richard Kelly, said.

Markit's final November manufacturing Purchasing Managers' Index (PMI) for the bloc was 50.1, its lowest reading since June 2013 and down from a flash reading on Nov. 19 of 50.4, despite price cutting made possible by tumbling input costs.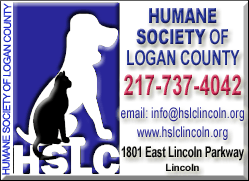 That is barely above the 50 mark that separates growth from contraction and, in a sign that there is little prospect of improvement in December, new orders declined for a third month.

The growth slowdown comes despite factories cutting prices at the steepest rate since mid-2013 although neither factor will push the ECB into altering its already very loose policy when it meets on Thursday, according to a Reuters poll. [ECB/INT]

Annual inflation fell to 0.3 percent in November, firmly in the ECB's deflation "danger zone", and as oil sank to its lowest in over five years on Monday with the industrial bellwether copper not far behind, there are few reasons to expect any meaningful pick-up.

Both U.S. crude and Brent have now fallen for five straight months, the longest losing streak since the 2008 financial crisis and the rout has spread to gold and silver while the dollar rose to seven-year peaks against the yen.

Lower commodity prices are a boon to consumer spending power but have damaging side effects in a world where official interest rates are already at historic lows in many countries.

Slowing inflation acts as an unwanted tightening of policy as it pushes up real interest rates, one reason China and Japan surprised with new stimulus measures in recent weeks.

After saying for months China does not need any big economic stimulus, the central bank wrongfooted markets by lowering rates in late November.

ASIAN CLOUDS

Monday's gloomy news began in Asia with China's HSBC/Markit PMI touching a six-month trough of 50.0. The official version was scarcely better, slipping to 50.3 in November from October's 50.8.
"This is the lowest reading since March and highlights downward pressure on China's growth in the manufacturing sector," Credit Agricole economist, Dariusz Kowalczyk, said.

China's troubles were felt broadly across the region, with South Korea reporting exports to Asia's economic powerhouse falling for the first time in three months, while its measure of manufacturing activity stayed stuck in contractionary territory.
In Indonesia, the PMI was at its lowest since the survey began in April 2011, while in Japan, the Markit/JMMA version of the PMI eased. The economy slipped into recession in the third quarter as the impact of a hike in sales taxes lingered longer than anyone expected.

Still, the extent of the contraction may have been overstated, given figures out on Monday showed business investment was stronger than thought.

India was a rare bright spot, as it has been for a few months now, with its PMI climbing to a 21-month high last month.

British manufacturing activity unexpectedly picked up a little speed as domestic demand offset falling exports from Europe and emerging markets.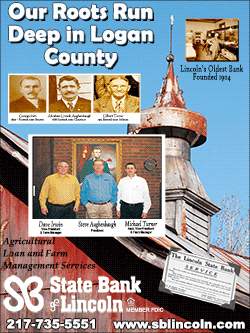 A PMI covering the United States, due later on Monday, is expected to show solid but slowing growth.

(Editing by Louise Ireland)

[© 2014 Thomson Reuters. All rights reserved.]
Copyright 2014 Reuters. All rights reserved. This material may not be published, broadcast, rewritten or redistributed.