If changes are not made by March 2015, economy commissioner Pierre Moscovici -- French finance minister until eight months ago -- could impose penalties including a fine of up to 4.2 billion euros ($5.2 billion). That would be politically humiliating for France, a founding and core member of the EU.

The Commission says it will judge France on the basis of its 2015 budget due to be finalised later this month, and whether it manages to launch a new wave of reforms promised in a Nov. 21 letter to Commission President Jean-Claude Juncker.

"Things have to move forward between now and March. If not, the Commission will not hesitate to assume its responsibilities," Moscovici warned his ex-boss last week.

The centerpiece of the French effort is the "Law on Growth and Activity" to be unveiled on Dec. 10 by Economy Minister Emmanuel Macron, who has also charged unions and employers with going further than the modest revamp of labor rules they agreed in January 2013.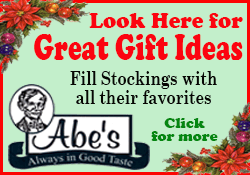 French unemployment remains stubbornly above 10 percent and hit a record 3.46 million in October after the economy stagnated in the first half.

Hollande's government, which argues the weak economy means it can only bring its deficit to within EU limits by 2017, has not detailed what impact the new measures would have, but promised it would "in coming months".

For while polls show that most French now accept changes are needed to preserve their social model, Macron must face down stiff resistance from an array of interest groups if his law is not to be gutted of content as it goes through parliament.

One measure will deregulate closed professions such as notaries who have a lucrative monopoly on transactions like moving house; another will open long-distance bus routes to free competition. Both will inevitably create losers.

A separate goal of simplifying complex procedures in labor dispute tribunals is intended to remove what is, for many French firms, a disincentive to hiring more staff in the first place.

But even the Medef employers' association last week came out and insisted such a move should not be rushed into. Conversely, some unions argue the law is a sell-out to the employers' lobby.

"Medef has wriggled out of negotiation. It now holds the pen that writes the law," the hard-line CGT union remarked.

The more moderate CFDT union, so far a backer of Hollande's reforms, is more reserved. But its general secretary insists an expansion of Sunday trading must include concessions for employees affected.

France's broken deficit promises have yet to be punished by markets, with the yield on its benchmark 10-year bond dipping under 1 percent last week. The government estimates that record low borrowing costs have cut its interest bill by about 3.4 billion euros this year, with more savings seen in 2015.

TWEAKING THE 35-HOUR WEEK

Resistance will also come from the ruling Socialist Party, which next June holds a national congress already billed as a show-down between traditional left-wingers and the reformist wing embodied by Macron and Prime Minister Manuel Valls.

Macron says he wants to create exemptions from the 35-hour working week rule brought in by Socialists in 2000, but which critics argue has increased labor costs without creating jobs.

"As the First Secretary of the Socialist Party, I say 'no'," party leader Jean-Christophe Cambadelis said of the prospect of loosening current arrangements.

Under the timetable sent to Juncker, Macron's law should enter the lower house of parliament in January and reach the Senate upper house in March in time for the Commission judgment.

Michel Martinez, chief euro zone economist at Société Générale CIB, estimated that full implementation of the measures currently foreseen by the Macron law would add no more than 0.5 percentage points to French output in the long-term.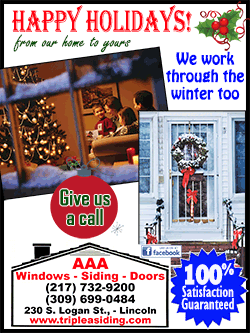 But he noted it could yet persuade doubters that France is gradually changing: "It would have a powerful symbolic impact - both on public opinion and on international organizations."

(Additional reporting by Ingrid Melander; Writing by Mark John; Editing by Catherine Evans)
[© 2014 Thomson Reuters. All rights reserved.]
Copyright 2014 Reuters. All rights reserved. This material may not be published, broadcast, rewritten or redistributed.