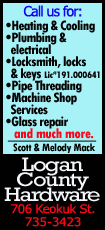 Spurs 111, Celtics 89

The San Antonio Spurs got their coach back on the bench and celebrated by rolling to their seventh straight win, a 111-89 victory over the floundering Boston Celtics on Sunday.

Spurs coach Gregg Popovich, who missed two games for a minor medical procedure, saw his team blow a nine-point first-quarter lead and then recover from a nine-point second-quarter deficit to improve to 12-4.

The loss was the fourth in a row overall and sixth straight at home for the Celtics (4-10).

Forward Danny Green led five San Antonio players in double figures with 18 points.

Warriors 104, Pistons 93

Golden State won their ninth straight game and completed a sweep of a five-game road trip for the first time since 1978.
Forward Draymond Green scored 20 points, including a career-high five 3-pointers, and point guard Stephen Curry supplied 16 points and 10 assists before exiting with 8:38 remaining with a left ankle sprain.

Shooting guard Kentavious Caldwell-Pope had a season-high 23 points for the Pistons, who lost their eighth straight and sixth in a row at home.

Bulls 102, Nets 84

Bulls guard Jimmy Butler scored a game-high 26 points, 16 of which came in the first half, as the Bulls manhandled Brooklyn. The win came in the final game of the Bulls' seven-game road trip, a stretch where Chicago went 4-3.

The Bulls also received 25 points and 13 rebounds from forward Pau Gasol. Guard Derrick Rose added 14 points.

Grizzlies 97, Kings 85

Forward Zach Randolph had 22 points and 12 rebounds and center Marc Gasol added 18 points to help Memphis win their fifth straight game and improve their NBA-best record to 15-2.

The Kings (9-8) lost their third straight game despite 17 points and 20 rebounds by forward Reggie Evans off the bench.

Magic 93, Suns 90

Forward Tobias Harris led a balanced Orlando Magic attack with 21 points, helping his team to their fifth road win of the season, 93-90, over the Phoenix Suns on Sunday.

[to top of second column]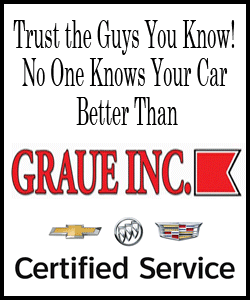 Center Nikola Vucevic added 18 points and the biggest basket of the night on a six-footer with 42.9 seconds left for the Magic, who were 4-37 on the road last season but improved to 5-7 away from Amway Center this season by surprising a Suns team that had won five of their last seven.

Heat 86, Knicks 79

Dwyane Wade scored a season-best 27 points in his return to the Miami Heat in a 86-79 win over the New York Knicks Sunday at Madison Square Garden.

Wade missed the Heat's last seven games with a hamstring injury. Without the all-star guard in the lineup, Miami (8-8) were 3-4.

Forward Carmelo Anthony returned to the Knicks (4-14) after missing the last two games with back spasms. He scored 31 points and forward Amar'e Stoudemire added 19 points and 12 rebounds.

Trail Blazers 107, Timberwolves 93

Forward LaMarcus Aldridge scored 26 points and a season-high 15 rebounds in the Portland Trail Blazers' 107-93 victory over the Minnesota Timberwolves Sunday night at the Moda Center.

Guard Wesley Matthews added 23 points -- sinking 6 of 10 shots from 3-point range -- as the Trail Blazers (13-4) rebounded from a 112-99 loss to Memphis on Friday.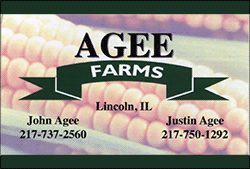 Forward Shabazz Muhammad came off the bench to lead Minnesota (4-11) with a career-high 28 points while guard Mo Williams contributed 21 points and 11 assists.

(Editing By Simon Evans/Sudipto Ganguly)
[© 2014 Thomson Reuters. All rights reserved.]
Copyright 2014 Reuters. All rights reserved. This material may not be published, broadcast, rewritten or redistributed.