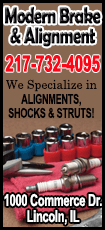 "I think my teammates are finding me in transition and they trust me to find open spots," said Butler, the third-year guard out of Marquette who scored a game-high 26 points, 16 of which came in the first half, as the Bulls manhandled the Brooklyn Nets 102-84 Sunday afternoon at the Barclays Center.

"Of course, confidence is always a big key in this league," said Butler, a career 9.7 point per game scorer who is averaging close to 22 per contest this year. "You keep telling yourself that you can make that shot, make that play and then you can."

The win for the Bulls (11-6) came on the final game of a grueling seven-game road trip, a stretch where Chicago went 4-3.

Bulls head coach Tom Thibodeau credits Butler's desire as the main reason for the improvement.

"Each year he's been in the league, he's made a big jump up," Thibodeau said. "Obviously, he's very talented, but he's worked on so many other things. He analyzes the way he's playing the game. He has endless desire and drive. He wants to get better. Every day, he gives you everything he has and it's those kinds of guys who improve. He plays with great intensity. I'm not surprised with how well he's playing."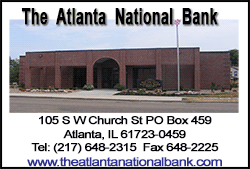 The Bulls also received 25 points and 13 rebounds from forward Pau Gasol. Guard Derrick Rose added 14 points.

"I think this was the best game of our trip," said Rose, who played his second consecutive full game after leaving with a hamstring injury after 10 minutes in a loss to Denver last Tuesday. "To come in here and end the trip like this is tremendous. You get nothing but great vibes from a win like this. This is a team that has a lot of scorers and we were able to shut them down."

The Nets (6-9) were led by guard Bojan Bogdanovic, who had 13 points. Guard Jarrett Jack added 12 points off the bench.

The Bulls held a huge 48-31 advantage in rebounding, led by Gasol and forward Nikola Mirotic, who had 12 and center Joakim Noah, who had 10.

"Defense and rebounding," Thibodeau said. "Those were the keys. We did those things very well. That, and Jimmy played unbelievably on both sides of the ball. I like the way we're playing on the road."

The Bulls improved to 9-3 on the road for the season.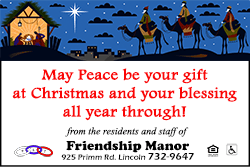 Mirotic also had 12 points and guard Aaron Brooks added 11 for the Bulls.
The Bulls took the lead for good in the first quarter, going on a 13-1 run at one stretch, erasing a six-point Brooklyn lead and holding a 22-20 lead after one period.

Butler scored four straight points on two free throws and a pretty alley-oop left-handed tip in on a pass from Brooks, giving the Bulls a 35-26 lead with 6:56 left to go in the first half.

Chicago led 47-42 at the break. Butler did most of his damage at the free-throw line, connecting on 9 of 10.

"When you get into the lane, good things happen," Butler said. "That's what I tried to do."

[to top of second column]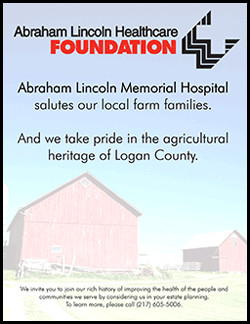 In the third quarter, Butler scored on a dunk and a turnaround jumper, then Rose drained a 3-pointer from the left side, giving the Bulls a 63-50 lead with six minutes left in the third. Rose's jump shot gave the Bulls their biggest lead at 67-52 with 4:28 left in the third.
Brooks drained a corner 3-pointer, then scored on a conventional three-point play with 8:30 left to give the Bulls an 84-68 advantage to basically put the game away.

The Nets were hurt by the play of All-Star forward Joe Johnson, who was virtually invisible in defeat. Johnson scored only three points in 28 minutes. All-Star guard Deron Williams also struggled, scoring 10 points, but shooting just 3 of 12 from the floor in a lackluster performance.

When asked how the Nets turn around their misfortunes, Johnson replied, "I have no idea. We lost. That's pretty much it. I thought we started off pretty decent, but it wasn't good enough. I thought we had some good looks early and had shots we normally make, but they didn't go in."

When asked if the Nets are frustrated right now, Johnson said, "Probably so, that's a good word to use."

The Nets also had to endure a second-half incident where it looked as if forward Kevin Garnett went to bite Gasol's hand as Garnett tried to defend him, but Garnett downplayed the incident as being a joke.

"If I wanted to bite him, I would have bit him," Garnett said. "I was doing a little Mike Tyson there."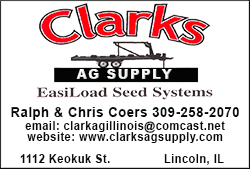 NOTES: The status of Nets veteran F Andrei Kirilenko remains a total mystery. He left the team last week, complaining about a lack of playing time. Kirilenko remains on the roster, but he's listed again as inactive for personal reasons. There was some talk of a possible trade to the Philadelphia 76ers, but those talks fell through. Kirilenko saw action in just seven games, totaling 36 minutes, scoring just three points. ... Bulls F Taj Gibson missed the game with a left ankle sprain. ...Nets F Mason Plumlee attempted 10 free throws in just 15:45 of playing time, the fewest minutes anyone took to get to 10 FT shots this season and the first Net to achieve the feat since the late Armen Gilliam did it in 12 minutes in 1995. ... The two teams meet again Dec. 10 in Chicago.
[© 2014 Thomson Reuters. All rights reserved.]
Copyright 2014 Reuters. All rights reserved. This material may not be published, broadcast, rewritten or redistributed.