Well, not only did they finish, they also started and rolled through the middle.

Burying the hapless Oakland Raiders with touchdowns on their first five possessions, St. Louis tied its second highest-scoring first half in franchise history with 38 points and cruised to a 52-0 rout.

In improving to 5-7, the Rams posted the second most-lopsided win in franchise history -- they blanked Atlanta 59-0 in 1976, when they were based in Los Angeles -- and handed the Raiders their most lopsided loss since Sept. 9, 1961.

"Offense, defense, special teams -- we all fed off each other," Johnson said.

Quarterback Shaun Hill completed 13 of 22 passes for 183 yards and two scores while running for a third in just over three quarters of work. In the first half, his passer rating was 155.7, just shy of a perfect score of 158.3.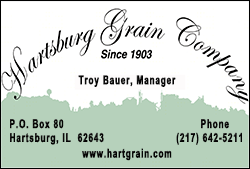 Rookie running back Tre Mason picked up 117 yards on 14 carries, most of it coming on an electrifying 89-yard touchdown run with 11:14 left in the first half.

Wide receiver Stedman Bailey added 100 yards on five receptions, all in the game's first 12 minutes. Ripping through the porous secondary, Bailey notched receptions of 16, 34, 26 and 16 yards.

For one half, they looked like the Greatest Show on Turf, circa 1999.

"A great game for the offense," left guard Rodger Saffold said. "We did everything we wanted to do out there. Run, pass ... we did it all."

Hill started the onslaught at the 12:04 mark of the first quarter, hooking up with Mason for a 35-yard touchdown on a perfectly-executed screen pass. Hill then capped a 78-yard drive with a well-executed play-fake and a 2-yard scoring run with 7:12 left.

Wide receiver Tavon Austin joined the fun with 2:37 on the clock, taking a jet sweep 19 yards around left end for a 21-0 advantage.

Mason followed with his long-distance score, and Hill cashed in the first of two interceptions by Oakland quarterback Derek Carr by finding tight end Cory Harkey for a 4-yard touchdown with 8:10 left in the half to make it 35-0.

Placekicker Greg Zuerlein added a 38-yard field goal at the 5:27 mark, three plays after Johnson intercepted Carr.

By the time Zuerlein kicked off for the seventh time, the Raiders (1-11) had managed a grand total of three first downs in a performance which might have been even uglier than the final score suggested.

[to top of second column]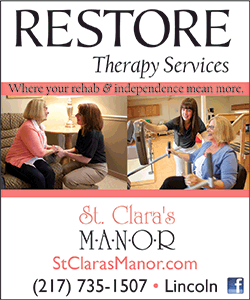 It looked nothing like the team which stood toe-to-toe with AFC West contender Kansas City on Nov. 20, upsetting the Chiefs 24-20 to snap a 10-game losing streak.

"We had one day of practice this week where it didn't go so well, and that's my fault," Oakland interim coach Tony Sparano said. "But no, I didn't see this coming. My team has played in a lot of close games. Obviously, we didn't start fast on either side of the ball."

Mason added an 8-yard touchdown run with 12:47 left in the game, while Johnson capped the scoring by intercepting backup quarterback Matt Schaub and returning it 43 yards with 5:24 remaining.

Carr completed 24 of 39 passes for 173 yards and absorbed three sacks. The Raiders gained just 244 yards, took six sacks and committed eight penalties for 73 yards.

As a postgame concert reverberated through the walls of its locker room, St. Louis enjoyed as convincing a win as a team can construct.

"I've been on the other end of some of these games before," Saffold said. "It's hard to win games in this league. To win like this says a lot for our character."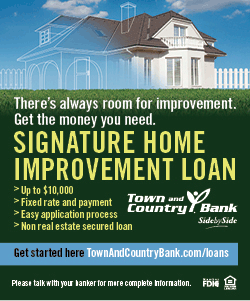 NOTES: Oakland RB Latavius Murray, who rushed for 112 yards in the Raiders' Nov. 20 win over Kansas City before suffering a second quarter concussion, was one of the team's inactives. ... St. Louis DE Chris Long returned to the lineup after missing 10 games following his ankle injury in a Week 1 loss to Minnesota, recording a third quarter sack and a fumble recovery in the fourth quarter. ... Rams CB Janoris Jenkins' 99-yard interception return touchdown in San Diego last week was his sixth score in three seasons, the most by an NFL defender in that time.
[© 2014 Thomson Reuters. All rights reserved.]
Copyright 2014 Reuters. All rights reserved. This material may not be published, broadcast, rewritten or redistributed.