Illinois Residents Face Deadline for 2015 Health Coverage Enrollment December 15th
Get Covered Illinois Hosting Enrollment Event in Lincoln this week

Send a link to a friend Share
[December 10, 2014] CHICAGO – Get Covered Illinois (GCI), the state's official Health Insurance Marketplace, is gearing up to offer extra opportunities for assistance to state residents ahead of the fast-approaching Dec. 15 deadline to either re-enroll in coverage or enroll in coverage for the first time for a plans that take effect Jan. 1.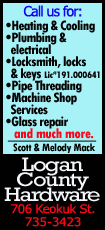 Studies have concluded that many consumers will be able to obtain coverage at a lower cost than in 2014, if they shop around. GCI is strongly encouraging all current policyholders to review their options, and utilize free, in-person assistance through the Marketplace to ensure they are getting the best combination of coverage and financial assistance that is available.

"Whether you are enrolling in health coverage for the first time or you are comparing your current plan against new options, now is the time to act," said Jennifer Koehler, executive director for GCI. "We're urging everyone to not wait until the last minute on Dec. 15th. With more than twice as many plans available this year, we want consumers to know you're not alone in making these decisions. We have hundreds of well-trained navigators available to help you through this process."

Plans through the Marketplace are quality plans, available from the top insurance companies in the state to fit consumer needs. All of these plans include essential health benefits covering doctor visits, emergency care, and preventive services and more.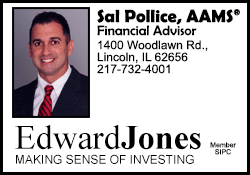 The state will build on its strong start for the second Open Enrollment Period under the Affordable Care Act with enrollment events in communities across the state, many with extended hours to make help more accessible and convenient for customers. These events are taking place between now and the Dec. 15 deadline.
Locally an event will be held in Lincoln on Friday
Lincoln Public Library
725 Pekin Street
Lincoln, 62656
10:00 a.m.

Get Covered Illinois (GCI) and seven Springfield-area community partners are hosting a series of pre-enrollment events to educate local Springfield residents about their health coverage options and prepare for the start of the second Open Enrollment Period under the Affordable Care Act (ACA), a three-month window from November 15 – February 15.

These events will be an opportunity for local residents to ask questions about ACA, determine if they may qualify for the Marketplace or Medicaid and enroll into a Quality Health Plan (QHP). If residents qualify for the Marketplace or Medicaid, they will be able to enroll on-site with the help of a Navigator.

No appointments are necessary, but consumers should bring Social Security numbers (or document numbers for immigrants); proof of state residency (driver's license, housing lease or utility bill); copy of 2013 tax return; and current health insurance information, if applicable.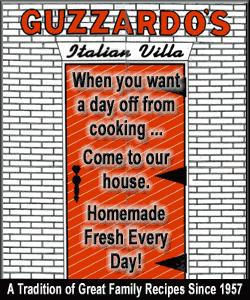 Other events held within the region:
12/11/2014
9 a.m. to 5 p.m.
LathanHarris
1501 South 9th Street
Springfield, IL 62703
12/11/2014
2 p.m. to 5 p.m.
Salt & Light
1512 W Anthony Dr
Champaign, IL 61821
12/14/2014
1 p.m. to 4 p.m.
Avicenna Community Health Center Education and Enrollment Event
819 Bloomington Road
Champaign, IL 61820
12/15/2014
9 a.m. to 9 p.m.
St. Mary's Hospital – Main Lobby
1800 E. Lake Shore Dr.
Decatur, IL 62521

12/15/2014
9 a.m. to 5 p.m.
LathanHarris
1501 South 9th Street
Springfield, IL 62703
The state has experienced a successful first month of enrollment with more than 70 events across the state on the launch date alone. Residents were able to enroll on-site with the help of trained professionals.

Illinois is a leader in Marketplace enrollments across the nation. Due to its aggressive statewide marketing efforts, GCI helped connect more than 717,000 Illinois residents with health coverage in 2014 and is building on that success in the second open enrollment period.
Learn more about GCI and how to find free in-person help:
Visit our website at GetCoveredIllinois.gov (which includes a Spanish-language version)

Call the GCI Help Desk at 866-311-1119. Help desk representatives are available each day from 8:00 a.m. to 8:00 p.m.

Meet in person with a specially trained Navigator, agent or broker who can help you understand your options and help you enroll. There are hundreds of certified professionals ready to help you that can be located on the GCI website or through the GCI Help Desk.
[Illinois Health Insurance Marketplace]