Enjoy a Mid-Century Christmas at Colaw House
Free Open House to be held December 14
Send a link to a friend Share
[December 12, 2014] ATLANTA - The public is invited to step back in time and enjoy a circa 1947 Christmas Open House hosted by The Colaw Rooming House in Atlanta, on Sunday, December 14th from 3 p.m. to 5 p.m. This event is free and open to the public.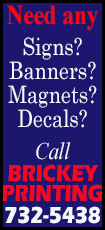 Vintage 1940s Christmas decorations will be on display and light refreshments will be served. In addition, everyone attending can register for a drawing for either a free overnight stay at The Colaw Rooming House or use of the 1st floor of the house for an event or party.

The Colaw Rooming House is located at 204 NW Vine Street in Atlanta, Illinois. Please phone 217-671-1219 or email thecolawroominghouse
@yahoo.com for further information.

Located just two blocks from Rt. 66 in Atlanta, Illinois, The Colaw Rooming House offers three bedrooms, two full baths, a charming living room with fireplace, dining room, curved front porch, and delightful yellow & red 1940s kitchen.
Come see it decked out in its 1940s era Christmas finery.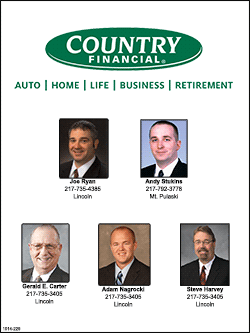 For more information access the website for The Colaw Rooming House at: http://thecolaw
house.com/ or find us on Facebook at "The Colaw Rooming House."
[Bill Thomas]