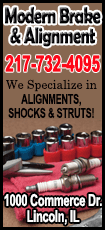 The Illinois Student Assistance Commission (ISAC), the state agency committed to helping to make college accessible and affordable for Illinois families, bestows this prestigious recognition to top Illinois high school students annually. This year, over 18,800 elite honorees join the other top state students honored for their academic achievements since the designation was first introduced in 1958.

Illinois State Scholars represent approximately the top ten percent of high school seniors, hailing from 671 different high schools across the state. Selection is based on SAT, ACT or Prairie State Achievement Exam scores, and/or class rank at the end of the junior year. High school guidance counselors work with ISAC to determine the winners.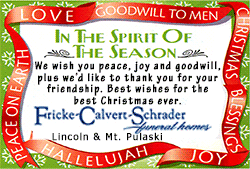 The following Lincoln Community High School students were named 2015-16 Illinois State Scholars: Naomi Bailey, Kevin Barker, Tara Bradley, Ashlyn Carroll, Eiljah Chapman, Trenton Crawford, Payton Ebelherr, Kyle Fitzpatrick, Cameron Halpin, Katherine Harris, Katlyn Hasprey, Amanda Jones, Sergio Morales, Elizabeth Olson, Natalie Oltmanns, Alison Pagel, Jessica Plummer, Steven Schleich, Logan Thompson, Alexandria Tibbs, Heather VanCleve, and Grace Walters.

"It is with great pride that we announce this year's group of Illinois State Scholars," said Eric Zarnikow, ISAC Executive Director. "In addition to congratulating our State Scholars for their commitment and hard work, we also want to commend their parents, teachers, coaches and mentors for helping these students achieve their goals. It really does take a village."

Zarnikow continued, "ISAC wishes all of the scholars at Lincoln Community High School the best as they pursue their future education and careers."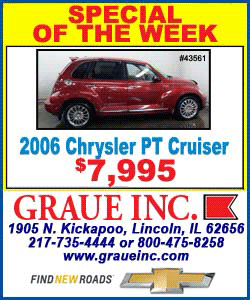 While this distinguished recognition does not include a monetary prize, recipients are encouraged to cite the honor on applications for college admission and scholarships. In addition, students are urged to complete the Free Application for Federal Student Aid (FAFSA) as soon as possible after January 1st. The FAFSA determines eligibility for federal and state aid, including Illinois' need-based Monetary Award Program (MAP) grant, as well as for many forms of aid offered through colleges.

A calendar of free financial aid and college access events, including FAFSA completion workshops to assist students and families with the form, is available on ISAC's website, www.ISAC.org. Students can visit the agency's website for a wealth of additional financial aid and college planning information and tools, as well as applications for grants and scholarships administered by ISAC. In addition, students can find out how to access free one-on-one assistance and mentoring in the college-going process.
[Sarah Sisk, Lincoln Community High School]