The Office of the Illinois State Fire Marshal warns residents of dangers of improper use of space heaters and ovens to stay warm
Early low temperatures prompt fire safety concerns
Send a link to a friend Share
[December 12, 2014] CHICAGO – With an early blast of winter hitting Illinois, the Office of the Illinois State Fire Marshal (OSFM) today warned the public not to rely on kitchen ovens for heat and to use caution and common sense when using space heaters.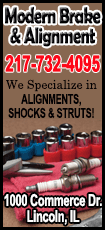 "Fire safety ought to be part of our daily lives. Using space heaters too close to flammable materials, or the oven or stove as ways to heat the home could pose a serious fire hazard," said State Fire Marshal Larry Matkaitis. "We urge residents to use common sense to prevent a tragedy."

Brutal Illinois winters often leave residents searching for heat from any available sources. However, fire authorities warn that the use of unsafe alternatives as a heat source could be risky. According to the National Fire Protection Association (NFPA), in recent years heating equipment fires have been the second leading cause of home fires nationally (cooking fires remain the leading cause). These incidents occur mostly during the winter, with approximately half of all home heating related fires occurring between December and February annually.


In Illinois last year, 467 fires incidents involving heating equipment were reported. Some of the equipment involved in these incidents included fireplaces, stoves, space heaters, and heat lamps. Stationary and portable space heaters are typically determined to be the cause of one-third of reported home heating fires in the U.S. each year according to NFPA research.

OSFM offers the following advice to stay warm and fire-safe:
All heaters need space. Keep things that can burn, such as paper, bedding, and furniture at least 3 feet away from heating equipment.

Do not allow children and pets within three feet of open fires and space heaters.

Plug space heaters directly into the wall outlet, not into extension cords.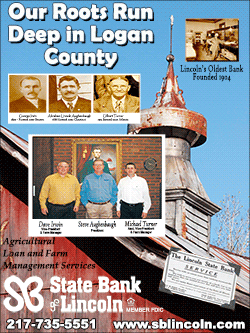 Use portable heating equipment that has the label of a recognized testing laboratory.
• Turn space heaters off when you leave a room or go to sleep.

Have a qualified professional install stationary space heating equipment, water heaters or central heating equipment according to the local codes and manufacturer's instruction.

Maintain heating equipment, gas fireplaces, and chimneys by having them cleaned and inspected annually by a qualified professional.

Wood-burning fireplaces should always be kept clean to avoid carbon monoxide poisoning or smoke inhalation.
For more information about fire safety and prevention, please visit www.sfm.illinois.gov or www.nfpa.org.

[Office of the Illinois State Fire Marshall]