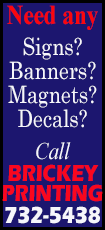 "What we saw and what those of us in the bone heath field have known is that the burden of major osteoporotic factors is huge," said lead author Dr. Andrea Singer of MedStar Georgetown University Hospital in Washington, DC, and clinical director at the National Osteoporosis Foundation.

More than five million people over age 50 in the U.S. have been diagnosed with the bone-weakening disease osteoporosis, including two percent of men and ten percent of women, according to the Centers for Disease Control and Prevention.

"We really underestimate the importance of osteoporosis and fracture, and people underestimate their own risk," Singer told Reuters Health.

She and her coauthors used inpatient data from more than 1000 hospitals nationwide.

Between 2000 and 2011, 4.9 million women over age 55 were hospitalized for osteoporotic fracture of the hip, pelvis, arm, leg or spine, compared to 3 million for stroke, 2.9 million for heart attack and 700,000 for breast cancer.

Osteoporotic fractures accounted for more than 40 percent of the hospitalizations, the researchers calculated, and led to an estimated hospital cost of more than $5 billion per year.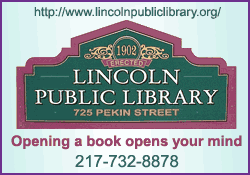 Heart attack, stroke and breast cancer hospitalizations cost the healthcare system $4.3 billion, $3 billion and $500 million per year, respectively, according to results in Mayo Clinic Proceedings.

Even these numbers likely underestimate the true cost of osteoporosis to the healthcare system, Singer said.

"We've known for a long time that osteoporotic fractures are the source of a lot of expense and pain," said Dr. Ethel S. Siris, past president of the National Osteoporosis Foundation and director of the Toni Stabile Osteoporosis Center of the Columbia University Medical Center at New York-Presbyterian Hospital.

"Since this is something that has a higher burden than other things that patients or providers worry about all the time like heart attack, stroke and breast cancer, then we ought to be doing something to ask the right questions," Singer said.

A quarter of all people who suffer a hip fracture die within one year, which is much higher than the other diseases included in the study, she said.

"Of the 75 percent who remain alive, many lose their independence and need assisted living," Singer said. "A lot of times people fear not necessarily dying, but being incapacitated, ending up in a nursing home. Those statistics are daunting."
Most people who break a hip never return to their normal lives, said Siris, who was not involved in the new study.

"Half the people who break a hip have previously broken something else, and instead of looking at that as a red flag, those people don't get evaluated, they don't get bone density tests," she told Reuters Health. "Somehow or other fractures are just not taken so seriously."
But recognizing and treating osteoporosis after that first fracture could prevent more fractures later, Siris said.

That can include maintaining a healthy lifestyle to prevent or slow bone loss, getting adequate calcium and vitamin D, and doing weight-bearing muscle strengthening exercise. Even people who have had a fracture already can do modified safe activities, and can take care with proper footwear, avoiding steps, and avoiding carrying heavy loads, and thereby prevent falls, Singer said.

"In terms of building new bones and really getting to the best bone density level you can, that happens when you're young," but it's never too late to treat osteoporosis, Singer said.

Used correctly, bisphosphonate drugs can be very effective at lowering fracture risk, Siris said.

"There's little doubt of the benefit of treatment if you need it overwhelmingly," she said. "There are lots of good treatments."

Older women may qualify for a bone density test, and should request one after suffering a fracture over age 50, Singer said.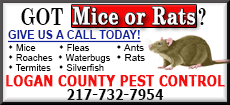 "I hope in some ways this paper serves as a call to action to providers and empowers women to think about their own bone health," she said. "If their provider isn't proactively asking, then they can ask about it."

SOURCE: http://bit.ly/1uh2Nkb Mayo Clinic Proceedings, online December 13, 2014.
[© 2014 Thomson Reuters. All rights reserved.]
Copyright 2014 Reuters. All rights reserved. This material may not be published, broadcast, rewritten or redistributed.