Dozens killed in Afghanistan fighting as foreign troops head home
Send a link to a friend Share
[December 13, 2014] By Hamid Shalizi and Mirwais Harooni

KABUL (Reuters) - The Afghan Taliban killed a Supreme Court official, a group of mine clearers and two foreign soldiers but also suffered heavy losses as violence intensifies in the run-up to the withdrawal of most international troops in the next two weeks.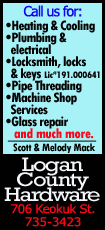 The Afghan army said it had killed more than fifty insurgents in the past 48 hours. On Saturday, Taliban gunmen on motorbikes killed a dozen workers deactivating land mines near the former British base of Camp Bastion. In Kabul, more gunmen shot dead senior Supreme Court official Atiqullah Raoufi.

"As Atiqullah Raoufi was leaving his house, gunmen opened fire and shot him dead," Hashmat Stanekzai, a spokesman for Kabul's police chief, told Reuters, adding that no one had been detained.

The Taliban, ousted from power by U.S.-backed Afghan forces in 2001, claimed responsibility, but did not say why it had killed him. The hardline Islamist insurgents run their own courts in parts of the country and consider the official judiciary to be corrupt.

Heavily fortified Kabul has seen multiple attacks in recent weeks, including a suicide bomb that killed a German citizen in a French cultural center during a performance of a play that denounced suicide attacks.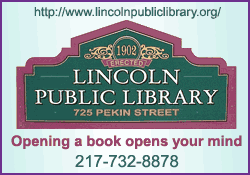 Another blast was heard in western Kabul on Saturday afternoon. There were no immediate reports of casualties.

Fatalities and injuries among Afghan security forces and civilians peaked this year to the highest point since the U.S.-led war began in 2001, as foreign forces rapidly withdrew most of their troops from the interior of mountainous nation.

About 5,000 Afghan police and soldiers have been killed, and more than 1,500 civilians. A rump of about 13,000 foreign soldiers will remain in Afghanistan next year, down from a peak of more than 130,000.

Fighting has extended long beyond the traditional summer season, with the Afghan government also inflicting heavy casualties on the Taliban. The army and police say they killed more than 50 militants nationwide in the past 48 hours.

The Taliban have been fighting a guerrilla war ever since their 5-year regime was toppled. They now have a strong presence in most of the provinces surrounding Kabul.

[to top of second column]
BAGRAM BLAST

Just outside the city and close to the U.S.-run Bagram airfield, the Taliban detonated a roadside bomb on Friday night, hitting a convoy of foreign troops and killing two soldiers.

The blast left a 3 meter (10 feet)-long blackened fissure in the road, a Reuters witness said. Helicopters buzzed overhead on Saturday morning.

"Two International Security Assistance Force service members died as a result of an enemy forces attack in eastern Afghanistan on Dec. 12, 2014," a coalition press release said on Saturday.

The Bagram attack came two days after the United States closed a prison that held foreign detainees on the airfield, which is in Parwan province, the only province adjacent to the capital that is usually relatively peaceful.

It also followed a NATO air strike on Thursday that killed five people in the same province. Afghan officials said the casualties were civilians. The coalition said it was investigating the allegations, but that they were identified from the air as militants before the "precision" strike.

(Additional reporting by Jessica Donati in Bagram and Mohammad Stanekzai in Lashkar Gah; Writing by Frank Jack Daniel; Editing by Toby Chopra)
[© 2014 Thomson Reuters. All rights reserved.]
Copyright 2014 Reuters. All rights reserved. This material may not be published, broadcast, rewritten or redistributed.