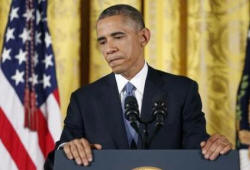 Obama hails U.S. budget compromise, says it has funds needed for Ebola
Send a link to a friend Share
[December 13, 2014] WASHINGTON (Reuters) - U.S. President Barack Obama on Friday hailed a budget compromise that many of his fellow Democrats opposed, saying it is a product of both sides working together.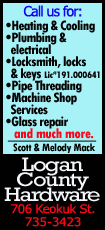 "This is by definition a compromise bill," Obama told reporters as he met senior aides to discuss the U.S. fight against the Ebola virus. "This is what's produced when you have the divided government that the American people voted for."

In the negotiations, Obama found himself at odds with a key Democratic loyalist in Congress, Nancy Pelosi, the leader of the Democratic minority in the House of Representatives.

Pelosi wanted pulled out of the legislation a provision that weakens some of the Wall Street reforms that Obama engineered after the 2008-09 financial meltdown. While Obama opposed the Wall Street reform provision as well, he did not actively fight to get it excluded to avoid disrupting the compromise talks.

"There are a couple provisions in this bill that I really do not like," Obama said. On the other hand, he said, it includes funding needed for his signature healthcare law, fighting climate change, expanding early childhood education and confronting the Ebola virus.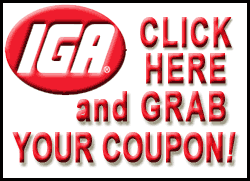 "Had I been able to draft my own legislation, get it passed without any Republican votes, I suspect it would be slightly different," Obama said. "That is not the circumstance we find ourselves in and I think what the American people very much are looking for is responsible governance and the willingness to compromise."

At his daily news briefing, White House spokesman Josh Earnest sought to mend fences with Pelosi after the strains that emerged between her and Obama on Thursday. He said none of the central legislative achievements of the Obama presidency could have been done without Pelosi's help.

[to top of second column]
"The president is confident that the strong working relationship and the effective, productive working relationship that we have had over the last six years will continue for the next two," said Earnest, referring to the end of Obama's tenure.

Obama said the $1.01 trillion legislation that passed the House of Representatives and appeared headed toward approval by the Senate contains funds necessary for the fight against Ebola.

"We've got to stay on this," he said of the Ebola outbreak in West Africa. "This is not a fight that is going to go away any time soon."

(Reporting By Steve Holland)
[© 2014 Thomson Reuters. All rights reserved.]
Copyright 2014 Reuters. All rights reserved. This material may not be published, broadcast, rewritten or redistributed.