Visitation: 10 a.m. to 11 a.m. Friday at Trinity Lutheran Church, Harvard
Service: Friday at 11 a.m. at Trinity Lutheran Church, 504 E. Diggins Street, Harvard, IL
Funeral home: Saunders & McFarlin Funeral Home, Harvard
Obituary
Giles C. Stahl, 86, of Harvard passed away Thursday, December 4, 2014 at OSF St.
Anthony Medical Center in Rockford.
He was born May 13, 1928 in Harvard to Fredrick John and Iona L. (Lusher) Stahl.
Giles graduated from Bradley University in 1951. Along with his brother he owned
and operated Stahl Insurance Agency in Harvard for over 30 years.
On November 21, 1951 Giles married Bernadine M. Klockenga in Lincoln. She
preceded him in death on August 4, 2011.
He was a member of Trinity Lutheran Church, the Past Master of Harvard Masonic Lodge and belonged to the Scottish Rite and Shriners in Freeport, IL. He was past president of both the Harvard Lions Club and the Jaycees; he also was a Boy Scout committeeman.
Giles enjoyed model railroad and was an avid Cubs and Bears fan.

Survivors include his children, Brenda Marie (Michael) Mason of Harvard, Frederick
Giles (Gina D'Este) of Woodland Hills, CA; 3 grandchildren, Enzo D'Este, Nicholas
(Jennifer) Mason and Elizabeth (Jacob) Bablitch; 4 great grandchildren, Haley Marie,
Hunter James, Malia Marie and Keegan Kyle; brother, John "Jack" (Donna) Stahl
and sister, Barbara Ann (Byron) DeVan both of Harvard. He was preceded in death
by his parents and wife.

A visitation will be held from 10:00-11:00 am Friday, December 12, 2014 at Trinity
Lutheran Church, 504 E. Diggins Street, Harvard, IL 60033. Funeral services will
follow at 11:00 am with Pastor Carol Gates officiating. Interment will be in Mt. Auburn
Cemetery.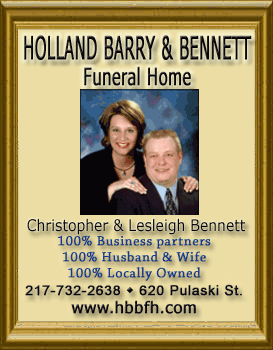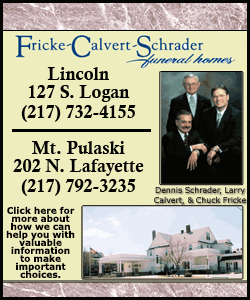 In lieu of flowers, donations may be made to Trinity Lutheran Church.
Friends and family may sign the online guest book at saundersmcfarlin.net.

For more information call Saunders & McFarlin Funeral Home at 815-943-5400.