Congratulations Lady Wolverines Basketball Team!
2014 7-1A State Champs
West Lincoln-Broadwell defeats Jacksonville Our Saviour 38 - 27
Send a link to a friend Share
[December 12, 2014] LINCOLN - West Lincoln-Broadwell capped off an undefeated season 20 wins with their 38-27 victory over the Shamrocks of Jacksonville Our Saviour claiming the championship of the 7th grade Class 1A State Tournament.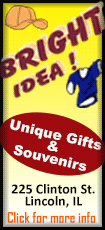 The undefeated Wolverines would not allow take the mar of a perfect record from the Shamrocks, also undefeated in 20 at the opening of the championship game. In the first half the Wolverines would gain the lead and not let go doubling the score 11 -5 in the first; and do the same in the second quarter adding 10 - 5 for a 21 - 10 lead at the half.

Both teams battled it out and though the Shamrocks kept point for point in third and forth quarters, up 10 - 10 in the third and up 7 -7 in the fourth, the Wolverines would not relinquish a point gained in the first half and walked off 38 - 27 State Champs.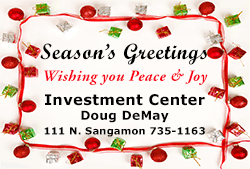 Leah Schneider led the Wolverines pack with 23 points; followed by Madelyn Koehler, 9 p; Emily Paulus 4, and Madison Orebaugh 2 points.

Lincoln West Lincoln-Broadwell stats:15 FG; 8-17 FT-FTA; 38 total points.

Scoring Leaders
No.
23 Leah Schneider 10) 2FG; 3-7 FT-FTA; 23 total
14 Madelyn Koehler (2) 3FG; 5-10 FT-FTA; 9 total
12 Emily Paulus (2) 2FG; 4 total
34 Madison Orebaugh (1) 2FG; 2 total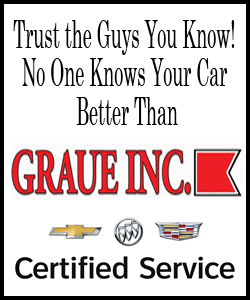 Other players bringing this fantastic team to State Championship:

1 Makayla Anderson
10 Asia Sales
11 Karissa Bowman
2 Brooke Montcalm
20 Chloe Vinyard
21 Tori Schilling
3 Jazmyn Robbins
32 Abbie Oliver
35 Abby Stiefvater
4 Adrienne Tiffany
WLB 20 - 0
Jacksonville Our Saviour 21 - 1

Top ranked 7-1A Basketball teams
Win/Loss Records
1 Lincoln West Lincoln-Broadwell (21-0)
2 Jacksonville Our Saviour (21-2)
3 Decatur Our Lady of Lourdes (22-2)
4 Pontiac St. Mary's (14-7)
Sigel St. Michael's (16-6)
Peoria St. Mark (16-3)
Danville Schlarman 17-3)
Lockport Taft (12-3)

Congratulations Lady Wolverines Basketball Team, State Champs, and Jacksonville Our Saviour, State runner-up!

[LDN]