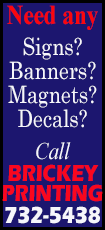 Bryant, needing 30 points, didn't catch Jordan for third place on the NBA career scoring list. But the Lakers ran down the Spurs, beating them 112-110 in overtime.

Guard Nick Young hit a 30-foot 3-pointer with 7.4 seconds left in overtime after a turnover by Spurs guard Manu Ginobili, giving the Lakers (7-16) the victory.

Young released his shot barely before the 24-second shot clock expired.

"Swaggy, desperation 3-pointer, piece of cake," Lakers coach Byron Scott said of Young.

Young, a reserve, scored a season-best 29 points. The last 3-point basket was his sixth of the game.

"Once it left my hand, I knew it was cash," Young said.

Ginobili missed a 3-pointer that could have given the Spurs the victory just before time expired.

Bryant finished with 22 points -- eight short of Jordan -- and nine assists. His 3-pointer gave the Lakers a nine-point lead with two minutes left in regulation.
But Ginobili, who scored 14 points in the fourth quarter, brought the Spurs back. Then he missed one of two free throws with 6.8 seconds remaining in regulation, leaving the game tied and headed to overtime.

Guard Jeremy Lin, forward Carlos Boozer and center Jordan Hill all scored 14. Boozer grabbed 13 rebounds.

Forward Tim Duncan produced 19 points and 18 rebounds for the Spurs (16-7). Duncan moved ahead of Jerry West into 18th on the career scoring list. His basket gave the Spurs a one-point lead with 1:04 left in overtime.

Guard Danny Green scored 19. Ginobili scored 18, and guard Cory Joseph had 16.

Jordan has scored 32,292 points. Kareem Abdul-Jabbar holds the all-time record with 38,387 points. Karl Malone is next with 36,928.

Kawhi Leonard, the Spurs forward who would have been assigned as primary defender against Bryant, missed his second straight game with a bruised right hand.

Leonard is the Spurs' best perimeter defender. With Leonard out, the responsibility of guarding Bryant was handed to Green and Ginobili. Bryant hit just 7 of 22 shots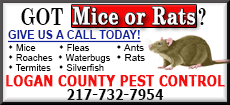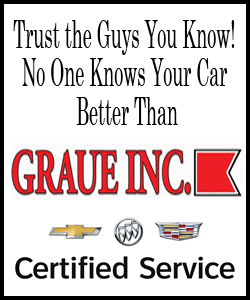 Bryant was limited to 11 points in the first half. He hit 3 of 9 shots. Even so, the Lakers led 54-50 at halftime after falling behind 10-0. They made 9 of 14 3-point shots in the half, this from a team that ranked 26th in the league before Friday with 32.6 percent accuracy.
Young did the most damage, hitting his first five 3-point attempts during a 10-minute span.
Duncan led the Spurs with 10 points in the half. Point guard Tony Parker, back after missing three games with a strained hamstring, went scoreless with two assists.

Parker finished with five points and two assists while playing only 18 minutes.

Joseph, Parker's backup, filled in capably with five assists, four steals and a lot of hustle in addition to his 16 points.

Overall, though, it was a lousy night for the Spurs, who committed 19 turnovers.

"I thought the Lakers did a great job. They had an edge," Spurs coach Gregg Popovich said. "I thought our performance was pitiful. We should be embarrassed."

NOTES: San Antonio Spurs F Kawhi Leonard bruised his right hand in a game at Utah on Tuesday. "Catching and dribbling are pretty much impossible for him right now," coach Gregg Popovich said. ... Spurs C Tiago Splitter suffered no setbacks while playing eight minutes against New York on Wednesday, his first game after missing 18 with a tight right calf. ... The Spurs don't produce much internal drama, but touring troupes come to San Antonio. On Wednesday, it was the New York Knicks, who, according to an ESPN report that day, are not enamored of coach Derek Fisher's triangle offense or how many shots F Carmelo Anthony takes. On Friday, the Lakers arrived after G Kobe Bryant's profanity-laced criticism of teammates to general manager Mitch Kupchak in front of reporters. ... Lakers coach Byron Scott stayed with the starting-lineup change he made early this week: Ronnie Price and Ed Davis, at point guard and power forward, instead of Jeremy Lin and Carlos Boozer.
[© 2014 Thomson Reuters. All rights reserved.]
Copyright 2014 Reuters. All rights reserved. This material may not be published, broadcast, rewritten or redistributed.