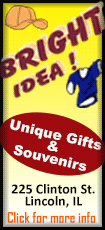 Fortunately for the Miami Heat, the star guard wasn't about to miss the final outing of their five-game road trip.

The Heat wrapped up a long road trip with a rare win at EnergySolutions Arena, beating the Utah Jazz 100-95.

Wade hit three of four free-throws in the final nine seconds and finished with a game-high 29 points to send Miami (11-12) back home on a winning note.

Wade, who hit 10 of 16 shots and dished out seven assists. He was listed as questionable, but the veteran leader didn't think twice about sitting this one out.

"I wasn't close to not playing. A lot of my teammates have been sick and they have all gutted it out," Wade said. "I had to do the same thing. Get my rest, get my fluids, have some chicken noodle soup. ... I knew I was going to play all along."

Center Chris Bosh contributed 22 points and nine rebounds to help the Heat beat the Jazz in Salt Lake City for the first time since 2010. The LeBron James-led Miami team lost three in a row to the Jazz in Utah.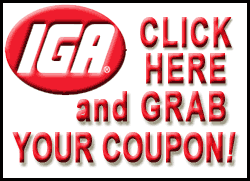 "Most important thing is you find a way," Heat coach Erik Spoelstra said. "And sometimes it's not going to be pretty. The fourth quarter wasn't the best quarter."

The Jazz, who trailed the entire night, had a chance to send this one into overtime after Wade missed a free throw with 5.5 seconds that could've sealed it.

However, backup forward Joe Ingles couldn't inbound the ball in time and was called for a five-second violation with 5.2 seconds remaining. The Jazz had just used their last timeout to advance the ball.

"I was doing jumping jacks. Jumping as high as I can just so he couldn't see," Wade said. "It's tough to put a young fella in that position as well. I have been there before. It went our way. Sometimes in this league you just need things to go your way, and it went our way at that point."

Center Enes Kanter scored 25 points with eight rebounds and small forward Gordon Hayward added 18 points and eight boards. But the Jazz, who beat San Antonio in their last game, lost for the 10th time in 11 outings.

"I don't know what to say," Kanter said. "We have to bring some more energy. ... That's it."

The Jazz played most of the night without starting center Derrick Favors, who's been one of the bright spots in this rough rebuilding season.

Favors sprained his right ankle with two minutes remaining in the first quarter. He limped to the training room in pain and didn't return. It's not certain how much more playing time he'll miss, if any.

The Heat jumped out to an early lead and never fell behind after a poor showing in Denver on Wednesday. Miami led Utah 62-47 at the half, and seemed to have an answer for every Jazz run in the second half.

Kanter cut the Heat's one-time lead of 16 to two with a soft jumper early in the fourth quarter, but Miami was quick to respond with two 3-pointers. First, the 6-foot-4 Wade lofted a deep shot over the outstretched arms of quickly approaching 7-foot-1 Rudy Gobert. Mario Chalmers then sank a corner 3, giving the Heat a cushion at 89-81.

[to top of second column]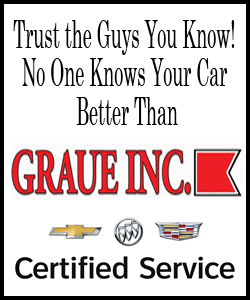 Bosh seemed to give the Heat a safe lead after scoring with 58 seconds remaining, putting Miami up by six.
Hayward cut into the Heat's lead with two free throws at the 19-second mark. Down four, the Jazz got an opportunity to make things really interesting after small forward Luol Deng traveled on an inbound pass after a foul.

Hayward made a tough layup with 10.2 seconds remaining, bringing Utah within two.

But Wade calmly sank two free throws with 9.7 seconds remaining and then hit one of two.

Ingles hoped to find Hayward or point guard Trey Burke, both of whom have hit game-winners off of his inbound passes this season.

"He is 6-8 and anytime you have height like that in that situation, it's an advantage," Jazz coach Quin Snyder said. "He has rewarded that confidence that we have in him. I think we just didn't execute the play with enough force. They knocked us off and you need to do what you need to do to get space and get free. Ingles has been great."

Miami went 2-3 on its road trip. The Heat return home quickly for a game Sunday against Chicago, head to Brooklyn for one road game and return for a seven-game home stand.

The Jazz won't play at home again until Dec. 27. Utah begins its annual pre-Christmas road trip Sunday at Washington followed by stops in New Orleans, Miami, Orlando, Charlotte and Memphis.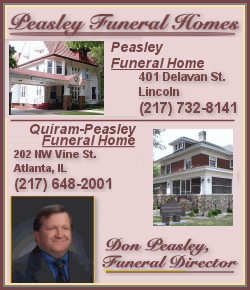 NOTES: Heat C Justin Hamilton made his second career start Friday. The 7-footer played prep basketball at Utah powerhouse Lone Peak High School, which is 37 miles south of Salt Lake City. ... Hamilton's father, Larry, was a two-sport star for Utah-based BYU and started at defensive tackle on the Cougars' 1984 NCAA championship team. ... Miami F/C Chris Andersen (sprained ankle) missed his ninth straight game and 14th of the season. F Josh McRoberts (knee) sat out for the second game in a row. ... The Jazz signed guard Patrick Christopher from the Iowa Energy of the D-League on Wednesday. The former California standout was cut from Memphis before the season started and has played internationally and with Iowa.
[© 2014 Thomson Reuters. All rights reserved.]
Copyright 2014 Reuters. All rights reserved. This material may not be published, broadcast, rewritten or redistributed.