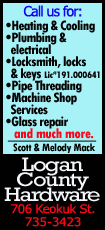 Other than maybe the score.

The 4-2 final wasn't as lopsided as many might have expected, but the Anaheim Ducks were never in any danger in taking care of the woeful Edmonton Oilers.

They held Edmonton to three shots in the first period and scored two goals in the first 51 seconds of the second period to take a 3-0 lead before fighting off a late rally to improve their record to 20-6-5.

The Oilers fell to 7-18-5.

They didn't like that Edmonton was able to make a game of it in the third period, and say it's something they'll address as the season goes on.

"If you look around the league, there are a lot of three-goal leads and two-goal leads where the other team catches up," said Ducks coach Bruce Boudreau. "I think it's because it's difficult to keep your foot on the pedal for 60 minutes and just keep going and keep going.

"But it's something that hopefully before game 82 is done that we learn how to do. We're going to have to play 60 solid minutes if we make the playoffs."
Anaheim dominated the first period, not allowing Edmonton's first shot on net until the 10-minute mark, but the Oilers escaped down just 1-0 when goalie Viktor Fasth whiffed on defenseman Sami Vatanen's wrist shot from the top of the faceoff circle at 4:56.

Their luck ran out in the second period, though.

Center Kyle Palmieri took a stretch pass between Oilers defensemen and scored on a breakaway to make it 2-0 Ducks just seven seconds after the puck dropped.

And before the shock of that even had a chance to set in, center Ryan Getzlaf made it 3-0 at the 51-second mark, spelling the end of Fasth's night. He got the hook after three goals on 12 shots.

"They came out very hard and we came out flat, we were watching," said Oilers left winger Taylor Hall. "I feel like I've said it way too many times this year; it's a couple of shifts that kill us, a couple of shifts that put us behind the 8-ball.

"You don't see too many teams come back from 3-0. Even though we played very well after that, it's just too hard, teams are too good now."

Oilers right winger Tyler Pitlick cut the lead to 3-1 with his goal at 15:24. Defenseman Jeff Petry made it 3-2 with his power-play goal at 12:45 of the third period, but the Ducks, 16-0-5 in one-goal games this season, calmly closed out the final 7:15.

Nate Thompson added an empty netter to seal it.

[to top of second column]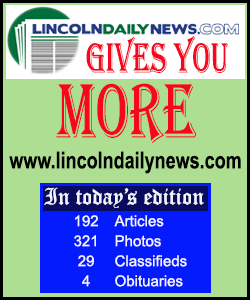 "You couldn't ask for a better start to the second period, two goals in a minute," said Palmieri. "But we let our foot off the gas and it's a bad habit that we have to get out of. We have to put teams away.

"It's tough to say what happened and what turned off in our game, but we got away from what we were doing to make us successful and you can't do that, especially on the road when teams can build momentum with just one shift."

For the 12th time in the last 15 games the Oilers were held to two or fewer goals.

"We definitely have a lot of skilled forwards in here who can put the puck in the net, we just have to find a way to be consistent," said center Ryan Nugent-Hopkins.

"Some games it looks like we're hungry for those second and third opportunities, we're going to the net and fighting for those loose pucks. And other games it's a little bit less of that."

NOTES: While the Oilers had lost 13 of their previous 14 games, the Ducks had earned points in 16 of their previous 19 games. ... Ducks G Jason LaBarbera was activated from injured reserve after being out since Oct. 29 with a hand injury. ... Recently signed Anaheim G Ilya Bryzgalov, brought in as insurance, remains with AHL Norfolk. ... Ducks RW Dany Heatley has been assigned to Norfolk for long-term conditioning. He hasn't played since Nov. 9 because of a groin injury. ... The Ducks continue a five-game road trip Saturday against the Jets. ... The Oilers rank 29th in NHL goals per game at 2.17. ... The Oilers assigned 27-year-old left winger Jesse Joensuu to Bern in the Swiss League, effectively ending his career in Edmonton. ... Edmonton is still without C Boyd Gordon, who has been out with back trouble the last three games. D Nikita Nikitin missed his fourth straight game with back trouble.
[© 2014 Thomson Reuters. All rights reserved.]
Copyright 2014 Reuters. All rights reserved. This material may not be published, broadcast, rewritten or redistributed.