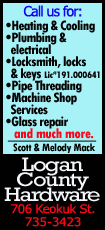 Bulls 115, Trail Blazers 106

Derrick Rose scored 31 points for his highest output in more than two years to lead the Chicago Bulls to a 115-106 victory over the Portland Trail Blazers.

The Bulls (14-8) won their second home game in a row with Rose playing like a former league MVP. He reached 30 points for the first time since March 2012.

Portland (17-6) got 35 points each from LaMarcus Aldridge and Damian Lillard but their combined contribution was not enough to overcome the Bulls.

- - -

Pelicans 119, Cavaliers 114

Ryan Anderson broke out of a long shooting slump with eight three-pointers as the New Orleans Pelicans, playing most of the game without forward Anthony Davis, overcame a season-high 41 points by LeBron James to defeat the Cleveland Cavaliers.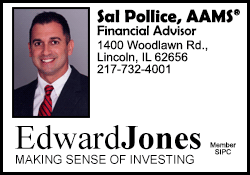 Anderson finished with 30 points while Tyreke Evans scored a team-high 31 for the Pelicans (11-11), who built an 100-81 lead with 8:35 remaining and withstood a late rally by the Cavs.

Cleveland fell to 13-9.

- - -

Wizards 104, Clippers 96

Bradley Beal scored a season-high 29 points and John Wall's defense stymied Chris Paul as the Washington Wizards snapped the Los Angeles Clippers' nine-game winning streak.

The Wizards (16-6) never trailed, made 9-of-16 three-point attempts and led 57-42 at halftime and by as many as 18 points in the second half.

Paul had 19 points, seven rebounds and six assists for the Clippers (16-6), yet labored offensively for much of the game.

- - -

Thunder 111, Timberwolves 92

Russell Westbrook scored 34 points and was one of five players in double figures for the Oklahoma City Thunder in a win over the Minnesota Timberwolves.

The victory was Oklahoma City's (10-13) fifth straight and seventh in the past eight games.

- - -

Raptors 106, Pacers 94

Lou Williams scored 26 points off the bench to lead the Toronto Raptors to victory over the Indiana Pacers.

It was the seventh straight loss for the Pacers (7-16).

James Johnson added 13 points for the Raptors (17-6), who were in front most of the way, leading by eight after three quarters and by as many as 19 in the fourth .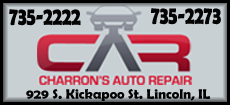 - - -

Nets 88, 76ers 70

Mason Plumlee, getting a rare start due to an injury to Brook Lopez, scored a season-high 18 points, leading the Brooklyn Nets to victory over the Philadelphia 76ers.

The victory enabled the Nets (9-12) to snap a three-game losing streak, while the hapless Sixers, who had won two of their last four after losing the first 17 games of the season, dropped to 2-20.

- - -

Knicks 101, Celtics 95

Carmelo Anthony and Amar'e Stoudemire scored 22 and 20 points respectively and the Knicks held off a late charge to subdue the Boston Celtics and end a 10-game losing streak.

The Knicks (5-20) let a 14-point lead be trimmed down to four in the final seconds but held on to hand the Celtics (7-14) a third straight loss.

- - -

[to top of second column]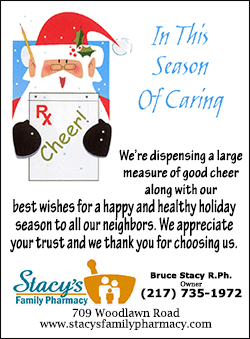 Hawks 87, Magic 81

Paul Millsap scored 23 points and rallied the Hawks back from a 12-point deficit in the second half to beat Orlando.

The Hawks' (16-5) nine-game winning streak is their longest since opening the 1997-98 season with 11 straight victories.

- - -

Lakers 112, Spurs 110 (overtime)

Nick Young hit a long game-winning three-pointer with 7.4 seconds left in overtime to give the Los Angeles Lakers the victory over San Antonio.

Manu Ginobili missed a three-pointer that would have given the Spurs (16-7) the victory just before time expired.

Young scored a season-best 29 points for the Lakers while Kobe Bryant had 22, leaving him eight short of Michael Jordan for third place on the all-time scoring list.

- - -

Grizzlies 113, Hornets 107 (double OT)

Mike Conley scored six of the Grizzlies' 11 points in the second period of overtime as Memphis secured a 113-107 win over Charlotte.

Zach Randolph had a team-high 20 points and 11 rebounds and Marc Gasol scored 12 of his 19 points after the third quarter for Memphis (18-4).

Kemba Walker had a game-high 28 points for the Hornets (6-16).

- - -

Pistons 105, Suns 103

Andre Drummond had 23 points and 14 rebounds and Kentavious Caldwell-Pope nailed the go-ahead three-pointer with 1:13 left as the Detroit Pistons snapped a 13-game losing streak with a win over Phoenix.

Pope had 14 points and Josh Smith and Greg Monroe added 12 each for the Pistons (4-19), who avoided tying the franchise record for consecutive losses.

- - -

Heat 100, Jazz 95

Dwyane Wade hit three of four free throws in the final nine seconds and finished with a game-high 29 points to send Miami back home on a winning note.

Chris Bosh contributed 22 points and nine rebounds to help the Heat (11-12) beat the Jazz (6-17) in Salt Lake City for the first time since 2010. (Compiled by Jahmal Corner in Los Angeles; Editing by John O'Brien/Peter Rutherford)
[© 2014 Thomson Reuters. All rights reserved.]
Copyright 2014 Reuters. All rights reserved. This material may not be published, broadcast, rewritten or redistributed.