Lincoln to hire Farnsworth Group as city engineering firm

Send a link to a friend Share
[December 13, 2014] LINCOLN - Tuesday evening, city administrator Clay Johnson recommended that the city hire Farnsworth Group to fill the position of city engineers. The city engineer position had been dissolved in 2013 at the recommendation of former temporary city administrator Sue McLaughlin.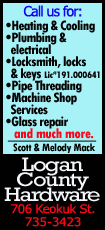 At that time, it was recommended that the city create the position of Public Works Director that would offer oversight of the city street department and sewer services, as well as serve as the city engineer.

The city hired one such person in November of 2013. Muzaffar Lakhani was with the city only a few short months, then resigned. Since that time, there has been no official city engineer or public works director.

This year in November, Johnson spoke to the council about returning to having a city engineer. He said that economically it was a better situation because hiring a public works director meant paying out an annual salary plus other related costs. He said that hiring an engineer would be more economical because payment would be based on work performed.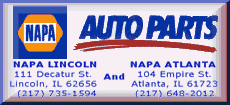 The council agreed with Johnsonís recommendation and the city sent out Request for Proposal letters to various firms who might be interested in the position.

Tuesday evening Johnson reported that there had been three firms respond to the RFPís. Interviews had been conducted with all the firms, and of the three, Farnsworth seemed to be the best fit for the city.

When asked about the fee structure, Johnson said the fees would be spelled out in the contract. He said that looking at all three firms; the fees were comparable.

Farmsworth Group, which has offices in throughout Illinois plus California, Colorado, Georgia, Indiana, Missouri, Texas and Wisconsin, is no stranger to the city of Lincoln.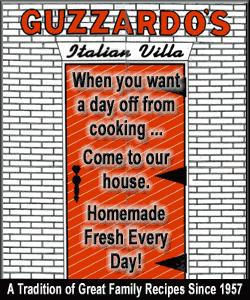 The group, most often represented by Steve Smith, has been involved in economic development projects throughout the area. The group was instrumental in bringing utility aggregation to Lincoln and Logan County. They have been involved in the downtown redevelopment projects and are the official engineers for the Lincoln Grand Eight Theater project currently under construction.

On Tuesday evening, Smith was in the gallery for the discussion. At the end of the night, he thanked the council for considering his firm and said his firm was looking forward to serving the city of Lincoln in this capacity.

The council is expected to approve the recommendation at the voting session to be held December 15th.
[© 2014 Thomson Reuters. All rights reserved.]
Copyright 2014 Reuters. All rights reserved. This material may not be published, broadcast, rewritten or redistributed.