Public comments concluded at hearing for proposed Mount Pulaski Wind Farm

Send a link to a friend Share
[December 12, 2014] LOGAN COUNTY - The Logan County Zoning Board of Appeals held a continuation of their November hearing last night. People crowded together in the Christian Church Family Life Center to learn about and comment on the proposed request for a Conditional Use permit for Relight and Meridian LLC to build a series of wind towers in Logan County.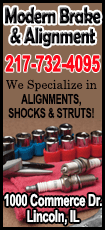 Relight is a wind farm corporation with headquarters in Italy. Relight US, the subsidiary working on this project, is wholly owned by Relight.

The wind farm would be located south and west of Mount Pulaski, with towers stretching into Elkhart and Broadwell. The wind farm would consist of 81 wind turbines, collector lines, sub-stations, transmissions lines, access roads, meteorological towers and related appurtenances. In total, the project would encompass 8,100 acres across the county.

The ZBA members listened to a continued testimony from Robert Paladino, who was present as a representative of Relight. Paladino's testimony focused on the economic benefits to the county and scientific studies on the potential health-related issues that may arise from infrasound generated by the machines, or lack thereof.

According to estimates from Relight using available data, the county could gain $2.44 million in property taxes the first year of operation, with landowners receiving over $800,000 total in leasing agreements in the first year.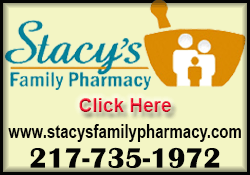 Concerned citizens of Logan County spoke for over three hours on their feelings towards this matter. Many of the speakers stated that the property taxes would neither make up for the loss in property value to the area, nor would it be worth the potential health risks cited in opposing studies.

After public comments were finished, ZBA Chairman Doug Thompson said the members would need time to read through the additional research that was provided by Relight and the concerned public. They also would need to allow for adequate time before the county board can make the ultimate decision on the matter, as the ZBA only makes a recommendation.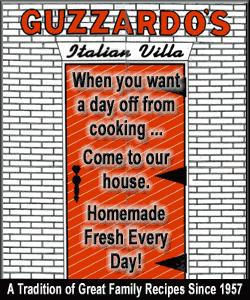 At the Workshop of the Logan County Board, taking place simultaneously as the ZBA Public Hearing, Jan Schumacher said that she had been in contact with concerned citizens and planned to visit a site with a working turbine. She urged her fellow board members to also apprise themselves of as much as they could about the proposed wind farm impacts.

Due to the timing of getting a ZBA recommendation, the matter could not be decided by the County Board until the January meeting, at soonest.

The third part of the hearing will be held in the same location at the same time on January 8th. The ZBA will not take comments from the public on this date, although they encourage people to attend and watch the deliberations.

A more full report on comments made during this hearing will appear in Lincoln Daily News.
[Derek Hurley/Jan Youngquist]
Beginning of Public Hearing
11/24/2014 - Mount Pulaski community hears details of proposed Meridien Wind Farm