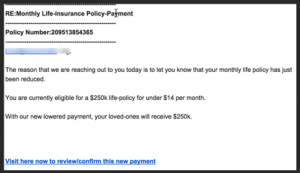 New computer scam targeting work emails

Send a link to a friend Share
[December 16, 2014] Watch out for phishing emails with a professional twist. Scammers are targeting businesses with email messages that appear to be from the company's human resources department.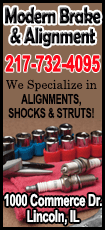 How the Scam Works:

You get an email to your work account that seems to be about your benefits. It looks official -- and important -- so you open it. The message contains "urgent news," such as your policy has been canceled, reduced or suspended.

To fix the situation, the email instructs you to either click on a link or open an attachment. Don't do it! Clicking the link either downloads malware to your computer or leads you to a form that phishes for information. Malware hunts for confidential or banking information on your machine and opens you and your company up to identity theft.

In the sample message ABOVE, the scam message claims that your life insurance policy has been reduced, and you need to click a link to review the policy changes.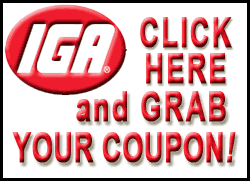 How to Spot a Scam Email:
Watch for look alike URLs. Be wary of sites that have the brand name as a subdomain of another URL (i.e. "brandname.scamwebsite.com") or part of a longer URL (i.e. "companyname
customersupport.com.")

Hover over URLs in emails to reveal their true destination. Scammers can make links appear to lead to a legitimate website, when they really point to a scam site, like the examples above.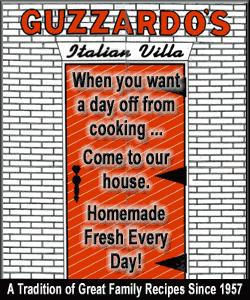 Don't open attachments from unfamiliar sources. Legitimate businesses rarely send unsolicited emails with attachments. Always confirm an email is real before you download anything.

Consider how the business normally reaches you. Did you sign up for email alerts from your health insurance provider or does your HR person typically convey policy updates? A change from normal communication patterns is likely to be a scam.

Contact the business or HR department. When in doubt, call the business's customer support line or your company's HR department to check the legitimacy of the email. Be sure to find the phone number on your bill or by a web search -- not the email or website the scammers gave you.
[Better Business Bureau serving Central Illinois]