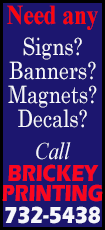 In Ward 3, there are two republican candidates running for the office of alderman; Todd Mourning and Wanda Lee Rohlfs.

According to Logan County Clerk and Recorder Sally Turner, because there is only one contended race, polling will be conducted at the Logan County Courthouse and voting will take place on paper ballots instead of optical ballots.

Turner said recently that because there is only one race, and the expectation of very low voter turnout, there will be a significant cost saving in conducting the primary in this manner. She also noted that this process is approved by the state of Illinois under these circumstances.

As part of the election process, voters will express their preference for alderman on a paper ballot at the courthouse. There will be three judges appointed to the election, two republicans, and one democrat. The judges will be chosen by lot and will be residents of Ward 3.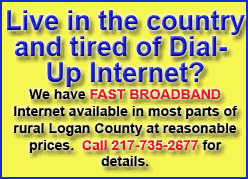 At the end of the day, ballots will be counted by hand by the judges, and results will be posted, probably no later than 8 p.m.

Todd Mourning was recently appointed to the Lincoln City Council to complete the term of Alderman Tom O'Donohue, who tendered his resignation from the council effective December 15th.

Mourning, originally from Jerseyville, moved to Lincoln in 2003 with his family. He is employed at Abraham Lincoln Memorial Hospital in Lincoln. As the Manager of Rehabilitation Services, Mourning oversees Dietician and Cardiology/Respiratory programs at the hospital and manages a staff of 35 clinical and non-clinical employees.

He, wife Linda and children Tate, Levi, and Hattie and been actively involved in the 'From the Ground Up' projects in Lincoln. In 2013, they were named as a family as one of the city's Citizens of the Year.

Mourning is currently a member of the city of Lincoln Planning Commission. As a side bar, Mourning's oldest son Tate was chosen to represent the youth component on the committee that drafted the plan for the APEX (Area for Personal Enrichment and eXercise) at City Center. Tate is the one who named the proposed health park at the sight of the former Abraham Lincoln Memorial Hospital.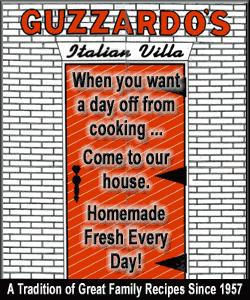 Wanda Lee Rohlfs is a native of Logan County. She is married to Logan County Board member Gene Rohlfs. Wanda Lee is a former teacher at Lincoln Community High School and the former director of Main Street Lincoln.
She served as Ward 4 alderman from May 2005 through April of 2009, when she was defeated in the alderman race by Nathan Turner.

In addition to her aldermanic and Main Street Lincoln positions, Rohlfs has been involved with a number of local organizations. She is also a member of the Abraham Lincoln Statue Committee that just recently successfully completed fundraising efforts for the new statue to be placed on the Logan County Courthouse lawn this coming spring.

According to the city clerk, Susan Gehlbach, those who have also filed petitions for aldermanic positions open this coming year include incumbents Scott Cooper for Ward 1, Michelle Bauer for Ward 2, and Marty Neitzel for Ward 4.

Cooper was appointed to his position by Mayor Keith Snyder in April of 2014 as a replacement for Bruce Carmitchel. Bauer was sworn into office in January of 2014 as a replacement for David Wilmert.

Neitzel is the longest serving alderman up for re-election. Neitzel was appointed to the Ward 5 (now Ward 4) position in 2002. She technically lost her first election in 2003, but the council had lost both Ward 5 aldermen that year, so she was re-appointed to the council. Since that time, Neitzel has run unopposed.

The deadline for filing petitions for the upcoming city election is December 22nd.
[Nila Smith]