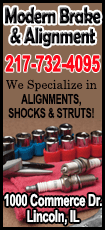 Adam Schmidt representing Stone River Group and Vanguard Energy Services came before the Executive/Economic Development Committee earlier in the week, and before the entire board during its December Workshop, to explain how he could help the county reduce the price it pays for natural gas used by the county facilities.

Vanguard, which is out of the Chicago area, is the largest natural gas supplier not affiliated with a utility, Schmidt said.

The county would not be moving away from Ameren as the carrier for natural gas in this contracting process. Ameren would still provide the infrastructure and repairs, if and as needed.

The Natural Gas Index (NGI) fluctuates month-by-month. He had compiled a three year review of the county's natural gas usage for all locations and prepared comparatives if the county had tapped into a lower rate on what it would have saved in costs.
Schmidt said, "Because of your size, you can go out and seek a competitive fixed rate and save a substantial amount of money."

January, February and March last year the rates were substantial high due to a polar vortex winter. If the rates had been fixed, the county's costs would not have been as high.

Schmidt referenced a graph that showed usage for all Logan County's facility locations month-by-month in 2014. It showed 9,130 therms used in January and 4,260 therms in November.

These figures were used for a baseline, Schmidt said.

Ameren's NGI price in January 2011 was $.70. A competitor was offering $.51900.

Schmidt created a document showing how it would have affected Logan County's costs in comparison if had been locked-in at the lower rate. This rate included an $.08 fee the company charges that was built into the index figures shown.

Over the period evaluated, the county paid $95,798 for natural gas. If they had been with the lower provider, the county would have paid $81,286; a 15% savings with a difference of $14,512 or $3,628 savings per year.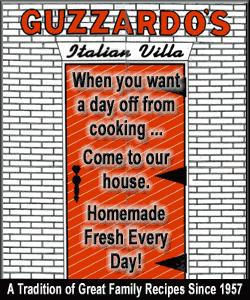 The contract with the company would begin in May. Once under contract the company would watch the NGI for a low rate for the county to lock-in, with a decision to be made between May to September.
The county has a contract for its electricity that began last year through the Vanguard and Stone River Group. Schmidt did not attend the county meetings at the time the electricity was negotiated, his boss did the presentations, but he did all the leg work on the electric rate.

Andy Anderson asked if the city of Lincoln had been approached with this? Schmidt said that they had not because there is not a municipality natural gas program available.

Ameren has a deadline of Dec. 31st each year for its commercial users to opt out of a contract with Ameren. If the county decides for a different contractor, Ameren must be notified by Dec. 31, and then the new contractor period can begin six months later.

Vanguard/Stone River Group is offering one-, two- or three-year contract options.

With Dec. 31st looming, there is no time to look for other potential contractors. For that reason, if the county agrees to contract with Vanguard, they would choose a one-year option for this year, and then could go out for proposals from competitor companies, if there are any in this area, next year.

The board is expected to approve the contract on Tuesday.
[Jan Youngquist]