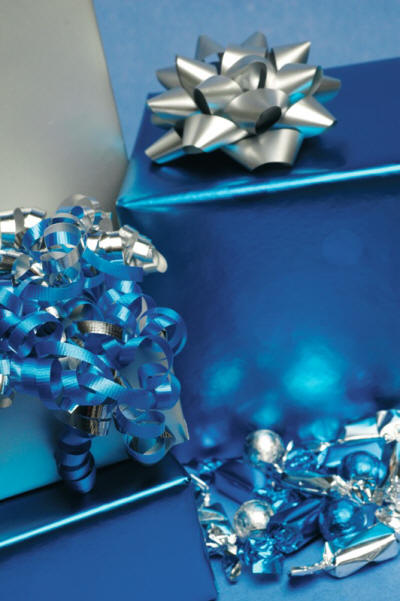 Holiday Worship Guide:
Gift Wrapped
By J. Anthony Shuff, Dir.
The Salvation Army Service Extension/Keest Center

Send a link to a friend Share
[December 17, 2014] Over the year's both parents and children anticipate with delight that joyous moment of tearing through the gift wrapping to discover their long-awaited Christmas gift. The wrapping may have been printed elegantly for a young bride or had super-heroes covering the present of a small boy. Maybe Dad's gift was covered with emblems of his favorite sport. Sometimes, the wrapping was even intended to disguise the gift. Brothers have been known to wrap another's gift in doll paper for a gag.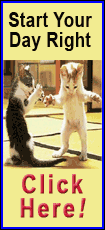 Some gifts came well wrapped and others, not so much. However it was received, the gift was wrapped perfectly to the eyes of the recipient. The mother receiving her cellophane covered package from the hands of her little boy, was proud of her son's gift wrapping and his special gift for mommy.

Gift giving is one of the marks of each Christmas season for several reasons. Some suppose it's from the stories of the benevolence of St. Nick, or the giving of gifts from the Magi after Christ's birth (Matt. 2:1-11). But, many look to this tradition as coming from God's personal, wonderful gift to us all in sending His Only Begotten Son to be born into this world of the Virgin Mary. Scripture tells of an angelic visit to Joseph, the supposed father of Jesus,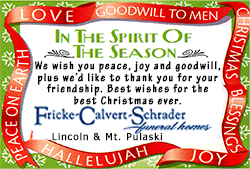 "20 But after he had considered this, an angel of the Lord appeared to him in a dream and said, "Joseph son of David, do not be afraid to take Mary home as your wife, because what is conceived in her is from the Holy Spirit.

21 She will give birth to a son, and you are to give him the name Jesus, because he will save his people from their sins."

22 All this took place to fulfill what the Lord had said through the prophet:

23 "The virgin will conceive and give birth to a son, and they will call him Immanuel" (which means "God with us").
--Matt. 1:20-23 NIV

He came gift wrapped. Wrapped in His mother's arms, His Heavenly Father's Love, and significantly, wrapped in swaddling cloths. Nearby, on hillsides around Bethlehem, lowly shepherds were tending to their flocks. They were about to receive a heavenly birth announcement about the Great Shepherd of the sheep. The announcement would come with special instructions. Instructions as to where and how this gift to them, and the world, would come wrapped. The wrapping had not only identifying marks, but also conveyed an eternal message, even a sign, of hope, salvation, and love. This "Sign" apparently was in the "wrapping" of the Gift.

10 But the angel said to them, "Do not be afraid. I bring you good news that will cause great joy for all the people.

11 Today in the town of David a Savior has been born to you; he is the Messiah, the Lord.

12 This will be a sign to you: You will find a baby wrapped in cloths and lying in a manger."
--Luke 2:10-12 NIV

[to top of second column]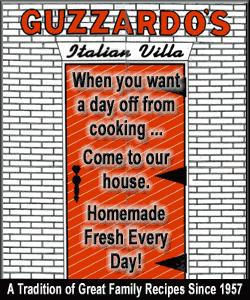 Today, we use a blanket to wrap a newborn. Back then, strips of cloth were sometimes wound around the entire body. As the shepherds approached and came to worship, I wonder what they pondered? He must have looked like He was wound in grave cloths.

Could it be that they thought, " This must be the One, the Savior! But see how He is wrapped. He has the appearance of one born to die – WRAPPED IN BURIAL CLOTHS!"

Now, this Christmas season, unwrap your Father's best Gift of all. Let His Word help you do the unwrapping and enjoy your best Christmas ever!