A genuinely warm 1950's style Christmas offered at Colaw Rooming House, Atlanta
Send a link to a friend Share
[December 17, 2014] ATLANTA - Kayla Craig welcomed visitors at the front door of the Colaw Rooming House in Atlanta Sunday afternoon for the its first Christmas open house. Kayla is the manager of the rooming house. It is decorated in 1950's style complete with bubble Christmas tree lights and stockings hung from the fireplace mantel.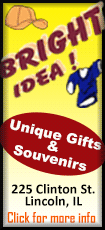 The Colaw House opened earlier this year and has been drawing visitors from all over the world. Craig especially remembers guests from Australia. "Their accent was so thick even though they were speaking English I could hardly understand them," she said with a laugh.

While travelers along Old Route 66 have come from all over the United States to the Colaw House, Kayla has also welcomed visitors from Canada and France.

According to Todd Parks, owner of the rooming house, business since it opened earlier this year has been about as he expected. "I thought it would take a few years for it to catch on," he said. Kayla Craig said "We have had a very positive response from the guests who have stayed here."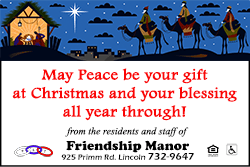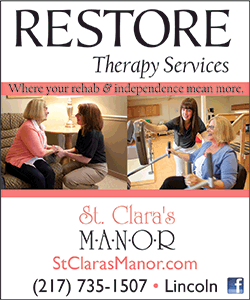 While many of the guests are travelers who are taking the Route 66 experience through Atlanta, many local residents reserve the house for out-of-town family and friends who travel to Atlanta. It offers a unique place to stay. All of the second floor bedrooms have been given their own name.
[Curt Fox]
Past related articles
Atlanta's Colaw House to debut with open house Saturday
Atlanta's Colaw House to debut with open house Saturday - album