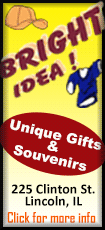 Closing out a two-day meeting against a backdrop of solid domestic growth but trouble overseas, the U.S. central bank said it would take a "patient" approach in deciding when to bump borrowing costs higher.

Fed Chair Janet Yellen told a news conference that "patient" meant the policy-setting Federal Open Market Committee was unlikely to hike rates for "at least a couple of meetings," meaning April of next year at the earliest.

U.S. stock markets and bond yields rose as investors digested a statement that evinced faith in the economy while still projecting a slow-going approach to rate hikes. The dollar rallied broadly against major currencies.

After some initial volatility, futures markets continued to point to a rate rise in September, while 13 of 19 big Wall Street firms polled by Reuters said they expected an increase by June, in line with results from a November survey. [FED/R]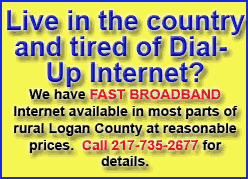 The Fed has held benchmark overnight rates near zero since December 2008.

"Based on its current assessment, the committee judges that it can be patient in beginning to normalize the stance of monetary policy," the Fed said. Significantly, it said the statement was "consistent" with its prior guidance that it would wait a "considerable time" before hiking rates.

Eric Green, an analyst with TD Securities in New York, said Yellen's definition of "patient" was "less dovish than a reading of the statement would suggest."

"In effect, it is open season after the March FOMC meeting," he said.

Yellen told reporters that even with a sharp drop in energy costs, the Fed felt confident that inflation would eventually turn higher and approach the central bank's 2 percent target, and she suggested officials would feel comfortable raising rates as long as other economic signals stayed strong and expectations of future inflation held firm.

"By the time of liftoff, participants expect to see some further decline in the unemployment rate and additional improvement in labor market conditions," Yellen said.

GO-SLOW APPROACH

After a week of turbulence in global financial markets, the U.S. central bank looked firmly beyond economic difficulties in the euro zone, Japan and Russia and offered a mostly upbeat assessment of the U.S. economy's prospects.

Updated quarterly projections, presented as ranges that exclude the three highest and lowest individual forecasts, showed policymakers continue to expect the U.S. economy to grow between 2.6 percent and 3.0 percent next year.

[to top of second column]
They foresee the unemployment rate, currently at a six-year low of 5.8 percent, moving down to an average of between 5.2 percent and 5.3 percent toward the end of next year, a bit lower than in their previous forecasts in September and in line with what they think is in keeping with full employment.

Fed officials, however, acknowledged inflation was likely to slow next year to between 1.0 percent and 1.6 percent, the result of a cratering in oil prices. But core inflation, which excludes volatile food and energy costs, is projected to dip only a bit next year before turning higher to close in on the Fed's target by the end of 2016.

Balancing optimism on growth and jobs with the reality of low inflation, policymakers indicated they would take a slower approach to the pace of future rate hikes.

The median projected federal funds rate - the Fed's main economic lever - was 1.125 percent for the end of 2015, a quarter percentage point lower than the last projection. Officials also lowered projections for 2016 and 2017.

Despite the sharp drop in oil prices and the collapse of the Russian rouble, the Fed's statement excluded any mention of the recent global economic turmoil.

Asked whether spillover from Russia's crisis could harm the U.S. economy, Yellen said the two countries were too loosely linked to expect any appreciable impact.

"I see the spillover as pretty small but we're obviously watching that closely," she said.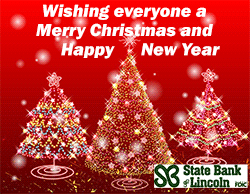 The vote to back the statement was seven to three, with dissents from both ends of the policy spectrum.

(Reporting by Howard Schneider and Michael Flaherty; editing by Tim Ahmann, Paul Simao and Leslie Adler)
[© 2014 Thomson Reuters. All rights reserved.]
Copyright 2014 Reuters. All rights reserved. This material may not be published, broadcast, rewritten or redistributed.