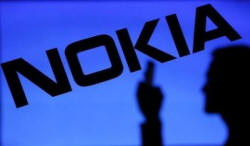 Alcatel-Lucent shares jump 8 percent on Nokia merger report
Send a link to a friend Share
[December 18, 2014] By Eric Auchard and Jussi Rosendahl

LONDON/HELSINKI (Reuters) - Two of Europe's top three remaining telecommunications equipment companies, Nokia Networks <NOK1V.HE> and Alcatel-Lucent <ALUA.PA>, have revived talks on a possible merger, Germany's Manager Magazin reported on Thursday, citing company sources.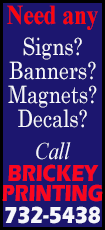 The two companies could agree to merge or strike up a close cooperation, the magazine said, adding that the contacts had resumed in the autumn.

Shares in Alcatel rose 8 percent following the report. Nokia was up 2.85 percent.

Both Alcatel and Nokia declined to comment on the report.

Alcatel-Lucent and Nokia have held on-again, off-again talks for years before Nokia sold its struggling handset business in April to Microsoft in a 5.6 billion euro ($7 billion) deal that left Nokia to concentrate on developing the networks business.

"The old rumour comes back to the table," Inderes Equity Research analyst Mikael Rautanen said in reaction to the report. "The pressure for the market to consolidate is obvious."


The Manager Magazin article said that Nokia, with its strength in wireless networks, could benefit from a tie-up with Alcatel-Lucent, with its fixed-line network assets, as distinctions blur between wired and wireless networks in a mobile broadband world.

Nokia is looking for a modest return to growth in its core network equipment and services business next year, while Alcatel has remained focused on restructuring and cost-cutting as well as generating cash to cut its debt payments.

One source familiar with the matter said merger talks between the two have never really stopped over the last five years. But any deal is likely to be hampered by French politics, with the threat of Alcatel job cuts - possibly as high as 15,000 - far more than lawmakers could bear, the source said.

[to top of second column]
Rautanen, the Finnish analyst, said there were many hurdles to a successful deal, starting with the fact that large parts of Alcatel Lucent would not make a good fit with Nokia and would need to be spun off or sold for any deal to make sense.

Nokia has the cash following the Microsoft deal to contemplate buying Alcatel-Lucent and a deal would help bolster its position in the U.S. market, he noted. But Nokia could simply end up buying market share unless there was a deeper strategy, the analyst said.

"One should remember that mergers in this sector have a poor success history, they are very risky," Rautanen said.

(Reporting By Eric Auchard; Editing by Vincent Baby)
[© 2014 Thomson Reuters. All rights reserved.]
Copyright 2014 Reuters. All rights reserved. This material may not be published, broadcast, rewritten or redistributed.