Executions in United States at 20-year low: report
Send a link to a friend Share
[December 18, 2014] By Lawrence Hurley

WASHINGTON (Reuters) - Amid growing concerns about how executions are carried out in the United States, the number of prison inmates being put to death fell to a 20-year low in 2014, the Death Penalty Information Center said in a report issued on Thursday.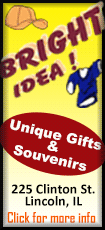 The 35 executions this year was the lowest since 1994, said the Washington-based nonprofit, which does not take a position on whether the death penalty should be abolished, in its annual survey of national data.

The number of people sentenced to death is also falling, the report said, reaching 72 by mid-December of 2014 the lowest in 40 years.

The report said that high-profile botched executions in Ohio, Arizona and especially the execution of Clayton Lockett in Oklahoma also led to what the center described as "outcry and delays" that indicate increasing concerns among the public about how the death penalty is imposed.

In all three of those states, executions by lethal injection using new drug combinations took longer than expected, with witnesses in some cases indicating that inmates appeared to be in pain.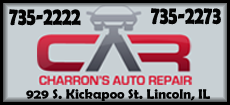 In the Oklahoma execution, Lockett lifted his head 13 minutes after receiving the lethal injection. A doctor called a halt to the procedure but Lockett died minutes later.

Only seven of 32 states that have the death penalty on the books executed inmates in 2014, with the bulk coming from just three states: Texas, Missouri and Florida, the report said.

Richard Dieter, the center's executive director, said evidence in recent years suggests "the death penalty is becoming irrelevant as a criminal justice tool."

[to top of second column]
Michael Rushford, president of the pro-death penalty Criminal Justice Legal Foundation, said there is little evidence that juries are less likely to impose death sentences or that the public at large is opposed to the death penalty.

The lower number of executions is, in part, a result of fewer death penalty-eligible crimes being committed in recent years, he said.

The United States had 39 executions in 2013, the fifth- highest total in the world behind China, Iran, Iraq and Saudi Arabia, according to a report released in May by the human rights organization Amnesty International.

(Reporting by Lawrence Hurley; Editing by Kevin Drawbaugh and Alan Crosby)
[© 2014 Thomson Reuters. All rights reserved.]
Copyright 2014 Reuters. All rights reserved. This material may not be published, broadcast, rewritten or redistributed.