U.S, China making progress on biotech crop talks: USDA's Vilsack
Send a link to a friend Share
[December 18, 2014] CHICAGO (Reuters) - The United States and China are making progress in talks over Beijing's acceptance of new biotechnology for crops, U.S. Agriculture Secretary Tom Vilsack said on Wednesday.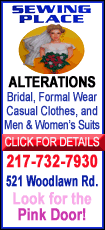 The countries are "moving toward an understanding of how we might be able to establish a strategic dialogue on biotechnology," Vilsack told Chinese Vice Premier Wang Yang in a bilateral meeting in Chicago.

Biotech crops are a key trade issue between the countries because China has rejected more than 1 million tons of U.S. corn containing traces of a type of genetically modified corn, Agrisure Viptera, in the past year. The strain, developed by Syngenta AG, is approved for planting in the United States but not for import by Beijing.

U.S. seed makers have complained that China's regulatory review of new biotech crops has slowed over the past year and that decisions to delay import approvals for new strains are not always based on science.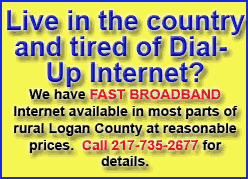 China's barriers to imports of some U.S. genetically modified crops are disrupting seed companies' plans for new product launches and keeping at least one variety out of the U.S. market altogether.

The countries will "deepen our agro-technology cooperation," Wang said later in a speech at the U.S.-China Joint Commission on Commerce and Trade.
Topics discussed at the forum included food security in China. Beijing has said it wants to be self sufficient in grain production, and the United States is "willing to collaborate significantly in agricultural research" with China, Vilsack said later in a speech at the forum.

China accounts for 20 percent of all U.S. farm exports, he said.

(Reporting by Tom Polansek; Editing by Chizu Nomiyama and Alan Crosby)
[© 2014 Thomson Reuters. All rights reserved.]
Copyright 2014 Reuters. All rights reserved. This material may not be published, broadcast, rewritten or redistributed.