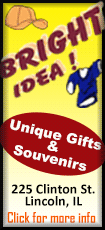 Xi's pervasive anti-graft campaign contributed to a disastrous year for major casino companies, which have lost a combined $58 billion in market value over the past six months as VIPs stayed away.

The former Portuguese colony became a paradise for Chinese government officials and rich businessmen to flaunt their wealth and indulge themselves with private jets and sumptuous hotel suites. Gambling revenue hit $45 billion last year, seven times Las Vegas's take.

But it also became a pathway for extracting money from China - something the government is targeting aggressively.

China extended a crackdown on illicit money transfers into Macau, giving its Economic Crimes Investigation Bureau access to transactions made through the state-backed UnionPay credit card, the South China Morning Post reported on Wednesday.

The move, timed just ahead of Xi's high-profile visit, is the latest in a string of actions aimed at curbing illicit funds leaving the country, a priority for Xi as he goes after corrupt officials who have fled overseas.
UnionPay has been a conduit for growing numbers of Chinese to illegally send billions of dollars abroad, a Reuters special report showed in March.

MACAU'S 'DEMISE'

The corruption link helps explain Beijing's interest in seeing Macau expand beyond casinos into more family-friendly entertainment.

Li Gang, China's representative in Macau, warned on Sunday that "the dominance of one industry can lead the city to prosperity, but it also can lead to its demise".

Gambling merited barely a mention in an editorial this week in the Communist Party's official newspaper, the People's Daily, praising Macau as a platform for international trade and a world heritage site.

Junket operators who lend money to wealthy mainland Chinese gamblers said they would keep a low profile during Xi's visit, which marks the 15th anniversary of Macau's handover from Portugal. He is expected to voice his support for Macau diversifying beyond gambling.

"Xi's visit definitely means more control on the gaming path, especially for VIPs," said one junket operator who declined to be named, referring to the high-rollers who accounted for two-thirds of Macau's revenue last year but now represent just 56 percent.

Hong Kong-listed casino stocks have plunged 32-51 percent since the start of the year, widely underperforming the benchmark Hang Seng Index, which has dropped 2 percent in the same period.

[to top of second column]
NEW CASINOS, NEW RESTRICTIONS

Macau and China signed a service trade agreement between the enclave and the southern province of Guangdong on Thursday, China's commerce ministry said on its website.

The agreement is aimed at liberalizing trade in services and "will be beneficial to the diversified development of Macau's economy", the ministry said.

China is pushing for new development focusing on culture, sports and retail, instead of prioritizing gambling.

If casino companies do not comply, it may affect their licenses. Discussions on license renewals start next year, and the earliest concessions expire in 2020. The government has said it is looking at how effectively operators provide non-gaming amenities in their new resorts.

Casino moguls including U.S. billionaires Sheldon Adelson and Steve Wynn are also under pressure to add non-gaming elements to secure coveted gambling tables.

Adelson, who has led diversification efforts in Macau with an exhibition arena and hotels, is building a mock Eiffel tower, while Wynn is building a palatial $4 billion resort with a big lake and air-conditioned gondolas.

Some junket operators said they welcomed Xi adding his voice to the calls for diversification because gambling accounts for the bulk of Macau's tax base and left the city vulnerable to sharp downturns.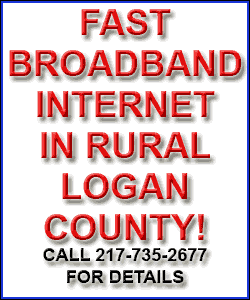 "I think Xi's trip is a good thing for Macau, for the central government to show support and ensure stability," said a junket operator. "There is a lot of negative influence right now."

(Additional reporting by Sui-Lee Wee; Editing by Emily Kaiser and Will Waterman)
[© 2014 Thomson Reuters. All rights reserved.]
Copyright 2014 Reuters. All rights reserved. This material may not be published, broadcast, rewritten or redistributed.