Sessions yields to Enzi as U.S. Senate Budget chairman
Send a link to a friend Share
[December 18, 2014] By David Lawder

WASHINGTON (Reuters) - Republican Senator Mike Enzi said on Wednesday he will take over as chairman of the Senate Budget Committee next year after the panel's current top Republican, Jeff Sessions, agreed to step aside.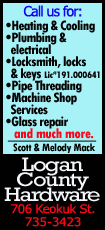 The two senators had contested the chairmanship of the committee that will provide a key blueprint for Republican policy priorities as the party takes control of the Senate in January.

Enzi, who had previously served as the top Republican on the Health, Education, Labor and Pensions Committee, had decided to exert his seniority to become the Budget Committee chairman instead.

That seniority literally came from the luck of a draw. When Sessions, an outspoken conservative from Louisiana, and Enzi, a more moderate senator who shuns the media limelight, both joined the Senate in 1997, they drew straws to determine who had greater seniority. Enzi, who is from Wyoming, won.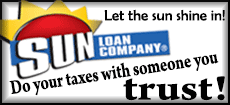 But Enzi said that their agreement calls for Sessions to play a significant role on the panel in reforming welfare spending and identifying and eliminating government waste.

"He is our first line of defense on many issues," Enzi said of Sessions. "The team needs him and Jeff will be right there with his expertise taking the lead on welfare reform."

Some Republicans and outside conservative groups had said Enzi's challenge was a sign that Senate Republican leader Mitch McConnell had wanted a more moderate senator in charge of the Budget Committee, whose work will help set federal spending levels for 2016.

Enzi has denied this. A spokesman for McConnell said the new Senate majority leader has "made clear that he has no role" in the decision on who chaired the committee.

[to top of second column]
Sessions said the two senators remain close friends and said he looks forward to assisting Enzi.

"Mike is an accountant and a small businessman who understands the need to balance budgets and tell the truth about the numbers," said Sessions, who also will serve on the Armed Services, Judiciary and Environment and Public Works committees.

Independent Senator Bernie Sanders will be the Budget Committee's ranking opposition member. The panel's exiting chairwoman, Senator Patty Murray, will move to become the top Democrat on the Health, Education, Labor and Pensions Committee.

(Reporting by David Lawder; Editing by Bernard Orr and Lisa Shumaker)
[© 2014 Thomson Reuters. All rights reserved.]
Copyright 2014 Reuters. All rights reserved. This material may not be published, broadcast, rewritten or redistributed.