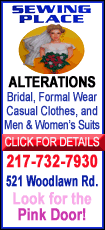 The results were as follows:

Tots Division 6 & Under
Dominick Cummings placed 2nd
Cameron Bell was 4th.

Bantam Division 7 & 8 years of age
Wyatt Mammen was Champion. Jacob Lawrence was 2nd
Zach Poole 3rd.

Intermediate Division 9 & 10 years of age
Isaac Decker was 2nd
Lucas Hurt placed 3rd.

Novice Division 11 & 12 years of age
Tony Gandolfi was Champion
Austin O'Donohgue placed 2nd.
The team will be traveling to Clinton on December 21st to compet in the Clinton Challenge Youth Wrestling Tournament. Wrestling will begin at approximately 9 a.m. at the Clinton High School.

[Walt Lander, Lincoln Youth Wrestling]