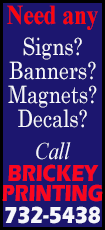 The Houston guard scored eight of his game-high 41 points in overtime, including a key jumper late, and the Rockets beat the Denver Nuggets 115-111 Wednesday night.

Harden added a season-high 10 assists, and center Dwight Howard had 24 points and 16 rebounds for Houston.

Harden was the catalyst, amassing his 41 points on 11-of-21 shooting from the floor. He was 1-for-7 from 3-point range but made up for it by hitting 18 of 21 free throws.

He hit both of his field-goal attempts in overtime, including a step-back 20-footer with 1:16 left that gave the Rockets a 109-105 lead.

"I couldn't throw a rock in the ocean in the first 40-plus minutes of the game," Harden said. "I work on my shot every day, and confidence is a big thing. My teammates had confidence for me to shoot the basketball, and I shot it."

His late success propelled the Rockets (19-5) to their seventh win in eight games.
The last two victories came against Denver, but unlike Saturday, this one was close down the stretch until Houston took control.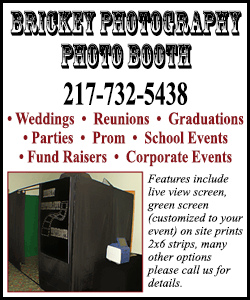 After Harden's shot, the Nuggets had a chance to tie, but guard Arron Afflalo, whose 3-pointer sent the game into overtime, missed a free throw with 24.8 seconds left.

Harden was fouled and hit two free throws, and then Denver forward Danilo Gallinari missed a 3-pointer from the corner.

"That's exactly how we drew it up," Denver guard Ty Lawson said. "We wanted to have a screen with Arron and (Gallinari). They made a mistake, and he had a wide-open three. Gallo had a chance, just didn't make it."

Houston guard Patrick Beverley hit four free throws in the final 23 seconds to seal it.

Forward Wilson Chandler led Denver (10-15) with 23 points, and Afflalo had 22. Lawson had 12 points and 16 assists for the slumping Nuggets, who lost for the seventh time in eight games.

"If we had to do it all over again, I'd take the same looks we got," Nuggets coach Brian Shaw said. "Gallo got a good look that would have tied the game. We defended, we scrapped, and we couldn't keep them off the free-throw line. These kinds of losses I can stomach a little bit better."

The Rockets took a five-point lead late in the fourth quarter on a 3-pointer by forward Trevor Ariza and a layup by Howard.

The Nuggets tied it at 92 on forward Darrell Arthur's 3-pointer with 3:32 left.

[to top of second column]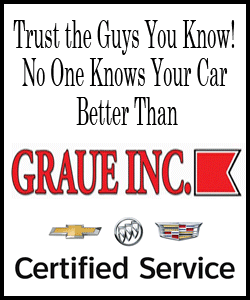 Howard hit just one of four free throws, and Afflalo's layup and forward Kenneth Faried's follow slam gave Denver a 96-93 lead with 1:24 remaining.
The Rockets rallied, and Harden's 3-pointer with 10.4 seconds left gave Houston a 98-96 lead. Harden missed a chance to ice it when he split a pair of free throws with 6.5 seconds left.

Afflalo took advantage of the opening and hit a 27-footer at buzzer to send it into overtime tied at 99.

"They had no timeouts, and I wanted to foul," Houston coach Kevin McHale said. "We should have fouled before he got to half-court. He made a helluva shot. I'm glad the guys bailed us out in overtime."

Houston improved to 8-0 in games decided by five points or fewer.

"This team doesn't give up," McHale said. "We're resilient, we've been that way all year, and it's just an opportunity for us to win the game."

Harden kept the Rockets in it with 23 points in the first half, 13 of which came from the foul line.

Denver led by 16 after Faried, back after missing a game with a right ankle strain, hit a running jumper with 3:48 left in the second quarter.

Harden had six points in the third quarter to get the Rockets to within 78-75 heading into the fourth.

NOTES: Rockets G Jason Terry left the team for Dallas to be with his wife, who is expecting the couple's fifth child. ... Nuggets F Danilo Gallinari returned to action after missing the previous three games with a bruised right knee. ... Houston G Isaiah Canaan returned to action, going scoreless in seven minutes. The second-year player from Murray State missed seven games with a sprained right ankle. ... Nuggets coach Brian Shaw and Houston coach Kevin McHale were teammates with Boston in the late 1980s and early 1990s. ... Rockets G Francisco Garcia missed his fourth consecutive game due to a right calf strain.
[© 2014 Thomson Reuters. All rights reserved.]
Copyright 2014 Reuters. All rights reserved. This material may not be published, broadcast, rewritten or redistributed.