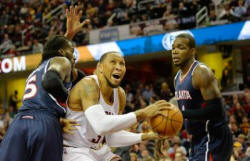 Hawks return favor in romp over Cavaliers
Send a link to a friend Share
[December 18, 2014] CLEVELAND -- With memories of a 33-point loss on this floor still fresh in their minds, the Atlanta Hawks returned serve Wednesday with a scintillating shooting performance of their own.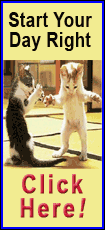 They have also put the rest of the Eastern Conference on notice with impressive victories over the Chicago Bulls and now the Cavaliers in consecutive games.

Reserve guard Shelvin Mack set career highs in both points and 3-pointers and the Hawks set a franchise record for 3-pointers in a quarter during Wednesday's thorough 127-98 pounding of the Cavaliers.

Mack shot 6 of 6 on 3-pointers and scored 24 points after entering the night with just nine 3-pointers and shooting 20 percent from behind the line. Center Al Horford scored 20 points and forward Paul Millsap had 14 points and eight rebounds for the Hawks, who shot a season-best 65 percent and made a franchise-record nine 3-pointers in the second quarter after the Cavs once held a 50-38 lead.

"We got blown out the first game here, like blown all the way out," Mack said. "That wasn't a great feeling. We wanted to come back and see what we're made of."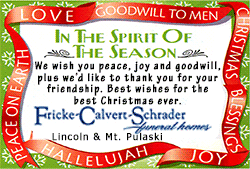 The Hawks, winners of 11 of their last 12, lost at Cleveland 127-94 last month when the Cavs set an NBA record by making nine consecutive 3-pointers to begin the game and ending the night with a franchise-record 19 3-pointers. Atlanta returned the favor Wednesday by making a season-best 16 3-pointers without point guard and leading scorer Jeff Teague, who missed the game with a sore hamstring.

Guard Dennis Schroder had 10 points and 10 assists in place of Teague and forward Mike Scott had 15 points off the bench for the Hawks, who scored a combined 69 points in the second and third quarters.

"Obviously we made a lot of shots, but I thought our defense got better as the game went on," Hawks coach Mike Budenholzer said. "It's just a great team win. You go up and down the roster and different guys were contributing at different times. That's what we're trying to build as a team."

Forward LeBron James scored 21 points and forward Kevin Love had 13 points, 10 rebounds and six assists for the Cavs after he missed the morning shootaround with flu-like symptoms. Cleveland lost for the first time in its last nine games against the East and the first time at home in nearly a month.

"That was embarrassing how we played," Cavs coach David Blatt said. "I apologize to all the good fans that came out here as they always do. Just a poor, poor performance."

[to top of second column]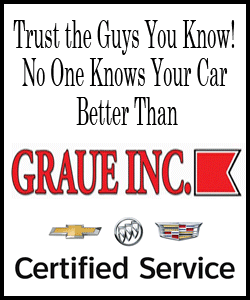 Two of the Cavs' worst defensive performances have come in the last three games now after the New Orleans Pelicans shot 56 percent against them in a 119-114 loss last Friday.

"The pride of actually defending one-on-one and actually guarding your man is something we have to learn," James said. "Rely on help second."

Guard Dion Waiters scored 21 points off the bench and guard Kyrie Irving had nine points and six assists for the Cavs. Irving returned to the court after the game for a 45-minute shooting session after complaining in recent days he is struggling to knock down open shots.

"Just getting good looks, just got to knock them down for the team," Irving said. It's frustrating for myself when I'm getting the looks I want to get and they're rattling in and out or I'm being lazy with my jump shot. I just have to figure it out. Tonight getting extra shots up, it's just something I felt I needed to do."

NOTES: The Hawks were beaten by 31 points in a game at Cleveland last month. The Cavs began that night making nine consecutive 3-pointers. "We put in a special request that they don't do that again," Hawks coach Mike Budenholzer joked. ... G Dennis Schroder started in place of Jeff Teague (hamstring) at point guard. ... G Kyrie Irving is the only player in the league averaging at least 20 points, 5.0 assists and less than two turnovers per game. ... Cavs G Mike Miller missed his seventh consecutive game on Wednesday. He has been cleared of his concussion, which forced him to miss the first six games, but coach David Blatt said Miller still has a stiff neck. "Honestly, he really could've got out there," Blatt said. "We just decided to give it one more day."
[© 2014 Thomson Reuters. All rights reserved.]
Copyright 2014 Reuters. All rights reserved. This material may not be published, broadcast, rewritten or redistributed.