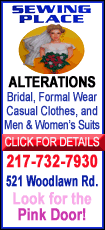 Anderson made several highlight-reel saves and stopped 34 shots to secure his third shutout of the season, a 2-0 win over the slumping New Jersey Devils.

"I think I've been sharp for the last few games, but I just wasn't getting the results," said Anderson, who had been 2-6-2 in his previous 10 games before Wednesday "Things weren't going as badly as they looked. I just had a couple bad bounces here and there. Hopefully, my luck changed for the good tonight."

Center Kyle Turris scored both goals for the Senators (13-12-6), who fired coach Paul MacLean and hired assistant Dave Cameron to replace him two weeks ago. They won for the second time in four games under Cameron.

Turris had gone 10 straight games without a goal before scoring twice Wednesday. He had an early power-play goal and an empty-netter with 0.6 seconds remaining.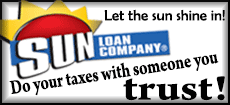 "I don't think this was a game that we necessarily deserved to win, but we'll take it," said Turris, who now has six goals on the season. "I wasn't worried about me getting a chance to score. I knew the opportunity would eventually come. I can help the team in other ways. I don't think it was all part of the plan. We knew we played terrible for the first two periods and still came away with a win. As bad as we were, we were still up a goal on the road."

The Senators were outshot 34-16 and still earned the win.

"We needed to get the two points and got five out of the six on the road," said Anderson, who earned his 29th career shutout. "But you can't expect to win games like this, getting outshot by such a wide margin and scoring just one goal (actually two). It's not quality hockey and we all know that. But it's a credit to us that we won a game where we didn't generate a lot of offense.

The loss was the fifth straight and sixth in seven games for New Jersey (11-16-6), which began a critical four-game homestand.

"We have to score goals to win games," Devils center Adam Henrique said. "We just needed one or two. We just need to score. We certainly were getting chances and getting to pucks. We have to find a way to get one."

Devils coach Peter DeBoer said it was all Anderson.

"You have to give Craig Anderson credit, because the way he was playing, we could have put 100 pucks on him and nothing was getting by him," DeBoer said."

Anderson has enjoyed great success against the Devils, posting an 8-2-1 record in 11 appearances. This was his second career shutout against New Jersey.

The 33-year-old Anderson, who signed a three-year contract extension with Ottawa last summer, almost had a chance to make history in the closing seconds.

With the Devils manning an extra skater, Anderson lifted one that slid across the ice right toward the goal. It just slid wide right at the last minute or Anderson would have scored a goal.

"It was so close," Anderson said. "I've waited my whole life for a chance like that and I may never get it again. I hooked it a little, considering I'm a lefty. I knew I had to get it up in the air to have a shot. I thought it was in."

[to top of second column]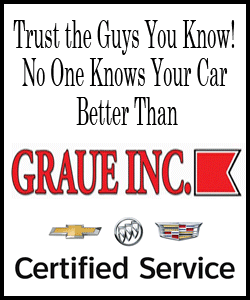 So did Turris.

"I thought he had it," said Turris, whose power-play goal on a deflection just three minutes into the game gave the Senators a lead that held up. "It was right on line."

The Senators wasted little time taking the lead, taking advantage of a delay of game penalty by defenseman Jon Merrill less than three minutes in.

Just 10 seconds after the penalty, Turris redirected a shot by defenseman Erik Karlsson and somehow got it past Devils goalkeeper Cory Schneider for his fifth goal of the season.

Incredibly, Turris was cross-checked by defenseman Peter Harrold and still managed to get a stick on Karlsson's shot.

The second period, which was dominated by New Jersey, featured no scoring, thanks to the brilliance of Anderson, who made at least seven tough saves in the period.

Anderson was dead-on from the start and kicked aside 26 shots in the first two periods, including three from Devils center Travis Zajac and four apiece from right winger Jaromir Jagr and center Patrik Elias in the second period.

Anderson made an outstanding save with 12:30 left as Jagr and center Scott Gomez skated in alone. Anderson slid across the crease to stop Gomez's shot.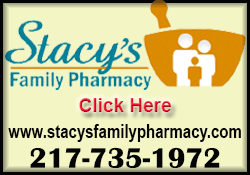 NOTES: The Devils welcomed back a familiar face when C Patrik Elias was activated off the injured list. Elias missed the last five games because of a groin injury, but with the team facing a crucial four-game home streak, Devils coach Peter DeBoer placed Elias on a line with C Travis Zajac and LW Martin Havlat. ... DeBoer kept C Scott Gomez on the same line with RW Jaromir Jagr because Gomez has enjoyed stunning success there, scoring two goals and adding four assists in just eight games. "He just knows where the puck is going to go," Jagr said of Gomez. "He understands the game." ... D Damon Severson was a late scratch with a lower body injury. It was the first time this season that the impressive rookie Severson did not play. Seth Helgeson took his place in the lineup. ... D Adam Larsson is still battling the aftereffects of the mumps. He skated with the team in the morning, but he's far from returning. ... The Senators recalled C Jean-Gabriel Pageau from Binghamton of the AHL earlier this week. ... The Senators are in a stretch where they play five of six games on the road -- not the way for new coach Dave Cameron to get used to his club.
[© 2014 Thomson Reuters. All rights reserved.]
Copyright 2014 Reuters. All rights reserved. This material may not be published, broadcast, rewritten or redistributed.