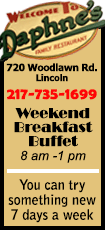 Goaltender Kari Lehtonen made some key early stops, and he finished with 27 saves for his second shutout of the year as the Stars defeated the Vancouver Canucks 2-0 Wednesday night.

"It's the first part of the season," Lehtonen said. "I know we have not played the way we should.

"We are a little behind now, but we have to keep battling. If we are able to sort our game out (and) I can take my game to the next level, I think we have a chance."

Dallas center Colton Sceviour scored early in the second period, and left winger Antoine Roussel sealed the win with an empty-net goal with 27 seconds left in the game.

Lehtonen was the difference, especially in the first period when Dallas was outshot 11-5. He blocked a point-blank shot from right winger Radim Vrbata in the opening minutes, then stopped left winger Chris Higgins on a short-handed breakaway.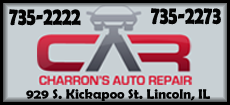 "That's always huge when you are able to make a great first save," said the big goaltender from Helsinki, Finland. "That gave me lots of confidence, and that carried later on in the game.

"At that point, I was feeling really confident and good. It was lots of fun after that."

Sceviour said the game could have been over early if not for the Stars' goaltender.

"That first period we could have come out of it in a hole," Sceviour said. "He made some huge saves. That's something we were able to rally behind between the first and second period."

The win was the third in four games for Dallas (12-13-5). The Stars are 11th in the Western Conference, seven points back of the eighth and final playoff spot.

Sceviour said the team can't lose confidence.

"I think we are going to believe we can climb into a playoff spot," he said. "It's just a matter of time.

"Everyone has slumps at different points. Unfortunately we had ours early on, which puts us in a bit of a hole. We will keep building and chipping away."

The win also snapped a four-game road losing streak for the Stars, who earned their sixth consecutive win over Vancouver.

The loss extended the Canucks' losing streak to five games (0-4-1).

Vancouver (18-11-2) is in fifth in the West, tied with three other teams with 38 points.

Canucks right winger Jannik Hansen had a great scoring chance in the second period when he stole a puck and broke in alone. He rifled a shot that Lehtonen snagged with his glove.

"We had a ton of opportunities today, and every single time he stopped them," Hansen said. "When we needed a bounce, we didn't get it."

[to top of second column]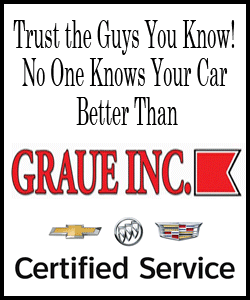 The Canucks continue to struggle on the power play. They were 0-for-4 on the night and are 0-for-18 over the past six games.

Canuck goaltender Eddie Lack stopped 27 shots.
Sceviour opened the game's scoring at 2:53 of the second when he took a pass from center Shawn Horcoff and flipped an innocent looking backhand at the net. The puck slid under Lack's glove, giving Sceviour his second goal of the season.

"I was just trying to throw it out to the front to maybe get a rebound," Sceviour said. "I was fortunate enough to get a bounce, and it went in."

The goal shifted the game's momentum to Dallas. The Stars outshot Vancouver 17-4 in the second period.

"I felt like we were controlling the first and the beginning of the second," Lack said. "I kind of gave them momentum, and it's a weak goal. What else can I say? I was kind of in between should I get it with my stick or my glove."

Before Wednesday, the Stars' last victory outside of Dallas was a 2-0 decision against the Los Angeles Kings on Nov. 13. They were outscored 21-9 during their four road losses since.

NOTES: The Canucks decided to keep rookie C Bo Horvat on their roster and not loan him to Team Canada for the IIHF World Junior Championships. ... Vancouver's last home win over Dallas was March 30, 2012. ... Canucks G Ryan Miller's 16 wins are among the top 10 in the league, but his 2.69 GAA is 32nd and his .900 save percentage ranks 40th. ... Vancouver LW Tom Sestito, who sustained a groin injury on Nov. 2, returned from a three-game AHL conditioning stint but isn't back in the lineup. ... Vancouver's homestand continues with games against Calgary on Saturday and Arizona on Monday. ... Dallas LW Travis Moen missed a second consecutive game with an upper-body injury. ... The Stars continue a three-game road trip with games in Calgary on Friday and Edmonton on Sunday. ... The Stars reassigned G Jussi Rynnas to Texas of the AHL. ... Not dressed for Dallas were RW Patrick Eaves (ankle), RW Valeri Nichushkin (hip) and D Patrik Nemeth (arm).
[© 2014 Thomson Reuters. All rights reserved.]
Copyright 2014 Reuters. All rights reserved. This material may not be published, broadcast, rewritten or redistributed.