Boston got an early lead on a goofy bounce, got great goaltending from a second-stringer, and left winger Loui Eriksson scored in overtime as the Bruins snapped a three-game losing streak, beating the Minnesota Wild 3-2.

Centers Carl Soderberg and Patrice Bergeron also scored for Boston (16-13-3), which lost six of its previous seven games. Goalie Niklas Svedberg, starting for the first time after a five-game layoff, stopped 35 Minnesota shots in the win.

"You know what, it's time we got a break," Bruins coach Claude Julien said. "If people have watched us, I'm sure a lot of people said finally it's going our way. I think we lead the league in disallowed goals and the least amount of power plays, so we'll take the breaks when they come our way."

The Wild got a goals from center Kyle Brodziak and right winger Jason Pominville, and out-shot the Bruins by a wide margin, but could not get anther puck past Svedberg and lost for the second night in a row. Goalie Niklas Backstrom had 22 saves for the Minnesota (16-12-2).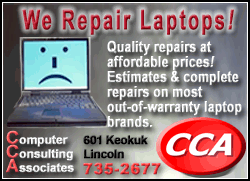 Eriksson got a cross ice-pass in the overtime, which the Bruins dominated, and slapped the puck behind Backstrom, who had been pulled out of position by the pass. It was the second goal in three games for Eriksson.

"Disappointing end to an otherwise pretty strong game," said Wild coach Mike Yeo.

Soderberg scored in back-to-back games in early November but had gone more than a month without solving a goalie. During a first period scramble of bodies in front of the Wild net, with Backstrom out of position, Soderberg's initial shot was blocked by a Wild right winger Justin Fontaine, but Soderberg got his own rebound and fired into the net before the goalie could scramble back into position.

Minnesota needed less than half a minute to answer, as Brodziak ripped a rising shot that eluded Svedberg before deflecting off the goal post and in. Left winger Brett Sutter, playing just his second game for Minnesota, had an assist on the play, which was his first point as a member of the Wild.

Bergeron re-claimed a lead for the Bruins late in the first, when Backstrom mis-played a harmless-looking dump-in from the blue line. The puck seemed to skip off the ice in front of the net, and handcuffed Backstrom, sailing under his right arm. It was Bergeron's sixth goal of the season.

"It took a bounce," Bergeron said. "On the first bounce it came back toward the net. Then I got hit, so I didn't see what happened, but I saw the puck in the back of the net, and I'm not going to complain."

Backstrom, who has been Minnesota's backup goalie behind Darcy Kuemper for much of the season, was playing on back-to-back nights after Kuemper came down with a stomach illness prior to the Wild's Tuesday night game in Chicago. Kuemper was scratched Wednesday, and Minnesota called up John Curry from its Iowa AHL team to serve the backup role.

[to top of second column]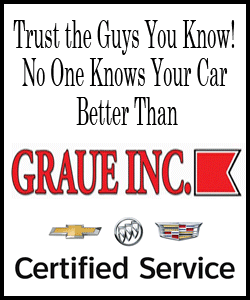 Minnesota did everything but score in the second period, out-shooting the Bruins 20-5, and hitting the post twice. The Wild's power play, among the NHL's worst all season, struggled again, managing just one shot on goal during 73 second 5-on-3 advantage.

"It's kind of nice to have a lot of shots because you're in the game all the time," said Svedberg, now 4-4-0 this season. "But it was a hard-fought period for us and kind of 'scrambly' at some points. We worked through it and overall we worked hard throughout the game. It's good to get the win."

Pominville tied the game in the third on a strange play. Wild defenseman Ryan Suter's initial shot was saved, and the Bruins tried to clear the rebound. Suter poked the puck toward the net where it glanced off Pominville's stick and between Svedberg's pads.

"Extremely frustrating," Pominville said. "One of those nights where we generate some looks, some attempts. We had some shots, hit a couple posts. We got good goaltending. Just one of those you feel like you waste because you're having a tough time putting them in the back of the net."

NOTES: Two members of the Wild hit the same milestone Wednesday, as RW Jason Pominville and D Ryan Suter both played in their 700th career game. ... Bruins C David Krejci skated in practice the previous few days, and he finally returned to the lineup Wednesday night. He missed 21 games this season, and the previous 12 in a row, while battling a groin injury. ... After scoring 14 goals in 81 games with the Wild last season, RW Nino Niederreiter scored his 14th goal of the season in his 29th game on a penalty shot Tuesday night in Minnesota's 5-3 loss in Chicago. ... The Wild will play their next three games at home, starting Saturday when they host the Nashville Predators. The Bruins finish their three-game road trip Friday night in Winnipeg against the Jets.
[© 2014 Thomson Reuters. All rights reserved.]
Copyright 2014 Reuters. All rights reserved. This material may not be published, broadcast, rewritten or redistributed.