Grizzlies 117, Spurs 116 (3OT)

Power forward Zach Randolph scored 21 points, including all six of his team's total in the third overtime period, as the Memphis Grizzlies edged out the San Antonio Spurs in a thrilling battle at the AT&T Center.

A three-point barrage in the second half allowed the Spurs to erase a big early deficit and put themselves in position to win but they were unable to close out the Grizzlies due to poor foul shooting.

Memphis center Marc Gasol finished with a game-high 26 points and added nine rebounds, while reserve guard Vince Carter scored 10 of his 18 points in the first quarter.

Grizzlies center Kosta Koufos added 16 points, Mike Conley had 14 points and 10 assists, and guard Courtney Lee also scored 14.

- - -

Hawks 127, Cavaliers 98

Shelvin Mack set career highs in both points and three-pointers as the Atlanta Hawks routed the Cleveland Cavaliers.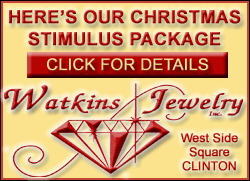 Mack was 6-of-6 from three-point range and scored 24 points after entering the night with just nine three-pointers.

Al Horford scored 20 points and Paul Millsap had 14 points and eight rebounds for the Hawks, who shot a season-best 65 percent from the field.

- - -

Jazz 105, Heat 87

Utah posted a rare road win in overcoming a 42-point night by Miami's Dwyane Wade.

Utah won for the second time in 14 games and improved to 3-10 on the road. Before Wednesday, the Jazz last won at Miami on Nov. 9, 2010.

- - -

Suns 111, Hornets 106

Isaiah Thomas came off the bench to score 23 points as Phoenix rallied from a 17-point deficit against Charlotte.

The Suns out-scored the Hornets 10-2 in the final 2:30, with Thomas hitting a jumper with 1:12 left and two key free throws with 19.9 seconds remaining. The run capped a comeback from a 50-33 deficit midway through the second quarter.

- - -

[to top of second column]
Celtics 109, Magic 92

Boston continued its home-court dominance of Orlando as Rajon Rondo had 15 assists to help send the Magic to their eighth straight loss at TD Garden, where they have not won since 2010.

Rondo made a run at his fourth triple-double of the year, producing 13 points and seven rebounds. Brandon Bass, coming off the bench, had 10 of his team-high 18 points in the final run.

Jeff Green and Jared Sullinger both finished with 16 points and Kelly Olynyk contributed 15 points and six boards off the bench.

- - -

Mavericks 117, Pistons 106

Chandler Parsons poured in a season-high 32 points and Monta Ellis supplied 25 to lead Dallas over Detroit.

Parsons, who has been battling back soreness, finished two points shy of his career high and also grabbed seven rebounds.

Ellis had eight assists from his shooting guard spot for Dallas, which has an 8-0 road record against Eastern Conference opponents.

- - -

Raptors 105, Nets 89

Kyle Lowry had 20 points and 12 assists as Toronto pulled away from Brooklyn.

The Raptors out-scored the Nets 29-16 in the fourth quarter to improve their record to 20-6. They reached 20 wins before the Christmas break for the first time in franchise history. Mason Plumlee led the Nets with 23 points and eight rebounds. (Editing by Cameron French/John O'Brien)
[© 2014 Thomson Reuters. All rights reserved.]
Copyright 2014 Reuters. All rights reserved. This material may not be published, broadcast, rewritten or redistributed.