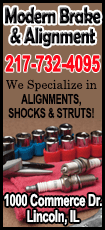 The show is well attended by bowhunting companies, retailers, manufacturers' reps, journalists from both consumer and trade publications, outdoor educators, television personalities, and many more. It's the who's-who and what's-what event of the year in bowhunting.

I attended, as I do every year, because I just can't get enough of the gear and gadgets that feed my passion for bowhunting. I especially need a dose of this stuff during the offseason, just so I can keep my sanity until September, when I can get another crack at a giant whitetail (I know there are a lot more critters a hunter can get with a bow, but whitetail deer will always have my heart).

In addition to walking the aisles at ATA and seeing innovative new products, the gathering is a wonderful place to catch up with old friends and trade stories. No matter where you were in Nashville during the show, whether on the floor or at a nearby restaurant, you could overhear constant conversations revolving around harvesting animals with an arrow. I just love the level of passion that us bowhunters have.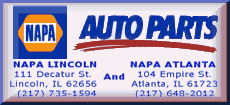 Among the countless new things out there that will make you a more successful bowhunter, I just have to tell you about some of the stuff I saw, tried out and learned about. One that stands out is the new Rage 3-Blade Broadhead with Kore Technology. You've never seen a meaner looking broadhead in your life! It starts its devastating cutting journey immediately on impact with a 0.5-inch cutting tip; then the blades deploy for a 1.75-inch cutting diameter.
That'll be one killer broadhead out at the end of a Victory VAP shaft this fall. I swung by their booth at ATA and was so impressed with their approach to arrow and bolt manufacturing. Victory is now part of Aldila, which has been the leader in carbon shaft technology since the beginning. They make all their own carbon fiber materials and have 100 percent control over the entire arrow-building process. For no-fail perfection in arrows, they have it mastered.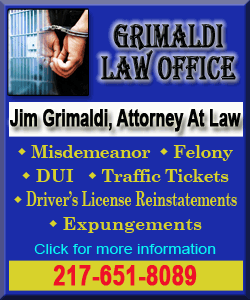 For the other end of the arrow, and where it's legal in states that allow them, I always prefer a lighted nock to help me see the shot, spot the arrow on a pass-through or track the arrow in low light as a deer runs off with it. Lighted nocks can often make the difference in recovering an animal. Nockturnal has a strong, bright, reliable nock that's priced really nice for all bowhunters.
No trip to ATA is complete without shooting some bows and crossbows. Wow, the innovations that these guys come up with year after year are astounding. With the way these weapons shoot, you wonder how they can get any better. Sometimes the technology is honed from age-old traditional design, which is very much the case with an Excalibur Crossbow I shot. It was the new Matrix 405 Mega, and boy, was it fast! This crossbow uses traditional recurve limbs versus a compound design, for added dependability and the elimination of tuning issues. After a few shots with that dart-thrower, I decided that if anything stepped out within range, it would be in big trouble!
I could go on and on about all the other neat things that will be in bowhunters' hands for the 2014 season. Make no mistake: They will up the odds of every archer who ventures into the autumn woods. If you're anything like me, I can't wait!
Good hunting.
[By BABE WINKELMAN]
Babe Winkelman hosts "Good Fishing" and "Outdoor Secrets," the most-watched fishing and hunting programs on television. Tune in on NBC Sports Network, Destination America, Velocity, Time Warner Sports Texas & New York, and many local broadcast channels. Visit Winkelman.com for airtimes and more information. Follow Babe Winkelman on Facebook and Twitter.