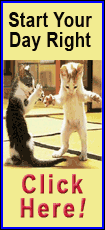 The bad weather in large parts of the country, including the East Coast and Midwest, was a repeat of what happened in December, when industry sales fell short of expectations.

Economists polled by Thomson Reuters expect the industry's annual selling rate in January to finish at 15.65 million vehicles when automakers report their results on Monday. However, the inclement weather led Buckingham Research analyst Joseph Amaturo to predict a rate of 15.3 million vehicles.

In January 2013, the industry's annual sales rate was 15.23 million vehicles.

"It's the winter blues really," said Jeff Schuster, senior vice president of forecasting at research firm LMC Automotive. "The country has been hit by bad weather and in January we saw it at the beginning of the month and now we're closing with weather issues."

The bad weather's impact was illustrated by the changing outlook at LMC. The research firm initially forecast a sales increase in January of 1.2 percent and an annual sales rate of 15.9 million vehicles, but later cut that to a decline of almost 1 percent and an annual rate of 15.5 million.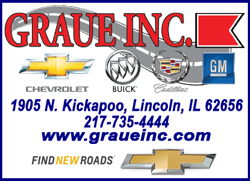 Most analysts who closely follow the industry expect January sales on a percentage basis to finish close to flat compared with last year, with some seeing a slight increase and others a small decline.

Morgan Stanley analyst Adam Jonas's uncle, an auto dealer in Ohio, bemoaned the weather's detrimental effect. "Maybe people want to buy cars, but they don't want to lose their fingers to frostbite for the privilege," the uncle said, according to a recent Jonas research note.

Monthly sales are regarded as an early indicator of the U.S. economy's health. The industry has held up better than the broader economy because of easier access to credit and consumers' need to replace aging vehicles, which now average more than 11 years.

However, January plays a smaller role in how the year plays out, analysts and industry officials said.

In 19 of the last 20 years, industry sales in January have been the lowest of the year. Because of that, even slight movements versus expectations can have a magnified effect on the annual sales rate, analysts said.

Fleet sales in January are expected to fall due to the decline in tax incentives available to commercial buyers. Barclays analyst Brian Johnson said one automaker told him it expects sales to retail customers to make up 90 percent of the total in January, compared with 77 percent a year ago.
Some analysts have voiced concern about rising incentives biting into companies' profit margins. However, research firm TrueCar.com estimated the industry's average incentive spending in January fell 3 percent from last year to $2,452 per vehicle, with cuts made by Fiat's <FIA.MI> Chrysler Group and GM.

That discipline on pricing may not hold. "Incentives and fleet will quickly become attractive levers to pull if (automakers) realize they've overreached on their sales goals," TrueCar Executive Vice President Larry Dominique said.

January sales are expected to fall at GM, Ford Motor Co <F.N> and Toyota Motor Corp <7203.T>, but rise at Chrysler, Honda Motor Co <7267.T> and Nissan Motor Co <7201.T>, according to a poll of analysts.

Despite the expected January chill, most industry executives still expect sales for the year to finish in the range of 16 million to 16.5 million light vehicles. Last year, industry sales rose 7.6 percent to 15.6 million vehicles, hitting a six-year high.

That optimism was reflected in comments made by David Kelleher, whose dealership had its best sales in January since opening in 2005 despite more than 22 inches of snow through three storms in the month. He said that shows that the industry's fundamentals remain strong.

"Business is vibrant," said the owner of a Chrysler-Jeep-Dodge-Ram dealer outside Philadelphia. "I have to assume there's still a lot of pent-up demand in the market that's going to come out when the weather is more favorable."

(Reporting by Ben Klayman in Detroit; editing by Andrew Hay)
[© 2014 Thomson Reuters. All rights reserved.]
Copyright 2014 Reuters. All rights reserved. This material may not be published, broadcast, rewritten or redistributed.