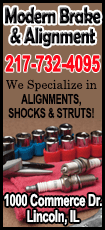 The news came the same day the world's largest retailer shaved its quarterly outlook to account for special items, including those tied to its store closures in Brazil and China and its Sam's Club restructuring in the United States.

It now expects earnings for the fourth quarter ending January 31 to be at or slightly below the low end of its previous forecast of $1.60 to $1.70 a share.

"Wal-Mart caters to lower-income consumers which have been hit disproportionately hard relative to higher-income consumers," said Morningstar analyst Ken Perkins.

About 20 percent of the company's shoppers are food stamp users, analysts have estimated.

About one in seven Americans took a hit in 2013 when the federal food stamps program was cut by more than $5 billion. Additional cuts are expected this year.

Wal-Mart is also facing serious "competitive threats" from dollar stores and other small-format stores, Perkins added.
The retailer now expects to report lower sales at stores open at least a year for Walmart U.S. and Sam's Club for the quarter. It had previously expected Walmart U.S. same-store sales to be relatively flat and Sam`s Club same-store sales, without fuel, to be flat to up 2 percent.

For the fiscal year, the company said it expected to report earnings at or slightly below the low end of its prior outlook of $5.11 to $5.21 a share.

TOUGH HOLIDAY SEASON

Wal-Mart joins a long list of U.S. retailers that in recent weeks cut their outlooks, laid off workers and closed stores. Faced with shoppers worried about their job prospects and modest economic growth, retailers offered more discounts during the holiday season than a year earlier.

Amazon.com Inc <AMZN.O>, the world's largest online retailer, said on Thursday that it had missed Wall Street estimates for the holiday season and warned investors about a possible operating loss.

Perkins said he planned to take a closer look at the charges tied to Wal-Mart's international operations but still cared more about the retailer's U.S. business.

"When you look at the long-term drivers of Wal-Mart's business and their competitive advantage, the U.S. business is still the strongest business," he said. "If they can get that back on track, then I think that gives them more options to right the wrongs or improve the international business as well."
WEAKNESS ABROAD

Walmart International's profitability has suffered from an aggressive expansion and lags that of the overall company. The unit is also the focus of a costly bribery probe.

The company said it had closed about 50 stores in Brazil and China.

In Brazil, Wal-Mart has struggled to gain market share in the face of fierce competition from smaller local players and French rivals Carrefour <CARR.PA> and Casino <CASP.PA>, which controls market leader Grupo Pão de Açúcar SA <PCAR4.SA>.

After a decade-long boom, the Brazilian retail market is showing signs of weakness as the economy enters what is widely expected to be its fourth straight year of sluggish growth.

Wal-Mart added charges of 6 cents a share to account for tax-related liabilities in Brazil and 5 cents for employment claims there. It also expects to record a charge for certain store leases in China.

The retailer said a charge for certain terminated franchise and supply agreements in India would be higher than it had previously estimated.

Wal-Mart said it would report its fourth-quarter and fiscal-year results on February 20, as scheduled.

The company's shares were down 1.2 percent at $73.86 in morning trading.

(Reporting by Dhanya Skariachan; additional reporting by Todd Benson; writing by Jilian Mincer; Editing by Lisa Von Ahn)
[© 2014 Thomson Reuters. All rights reserved.]
Copyright 2014 Reuters. All rights reserved. This material may not be published, broadcast, rewritten or redistributed.