Ticket sales start Feb. 3 for 31st annual Spring for Tea

Send a link to a friend
[January 23, 2014] Sale of tickets will begin next month for the 11th annual Spring for Tea, sponsored by the Harvest of Talents for World Hunger. Marcia Bidwell, who chairs the traditional spring event for the Harvest of Talents, has announced that tickets will be available beginning Monday, Feb. 3, in the office of Lincoln Christian Church, 204 N. McLean.
Spring for Tea will be on Saturday, April 26, in the Fellowship Center of the church. Doors to the event open at 10:45 a.m., with tea being served at 11:30 a.m.

The tea features a number of colorful and uniquely appointed tables complete with china, silver and crystal and offering a variety of themes and décor. Women of all ages from the community will serve as table hostesses, both decorating the tables and graciously serving the needs of their guests at the tea.

Traditional tea foods, ranging from dainty sandwiches to cookies, fruit and other delicacies, will be served along with the traditional Spring for Tea blend of tea. Background music will provide the proper ambiance for the occasion.

Men in black will again be on hand to greet the tea guests and escort them to their appointed tables. As guests await the serving of tea, they will be invited to participate in a promenade of the beautifully decorated tables.

Following tasty food, flavorful hot tea and lively conversation, a program will be presented. Throughout the tea a number of door prizes provided by local businesses and individuals will be presented to those in attendance.

Tickets for Spring for Tea are sold in advance. Bidwell reports that there is limited seating available for the event and that tickets sell out quickly. Tickets may be purchased by visiting the church office or calling Gayla Wood at 732-7618.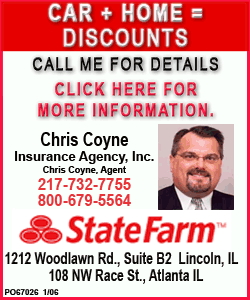 Anyone interested in hosting a table for Spring for Tea or providing other assistance to the event may contact Marcia Bidwell at 732-7772.
The April tea will be the first 2014 event of the Harvest of Talents ministry, which this year will celebrate its 31st anniversary. The Harvest of Talents for World Hunger is a unique ministry of the Lincoln church. Partnering with International Disaster Emergency Service, the Lincoln Harvest has raised $1,819,213.38 through the 30th annual event, every penny of which has gone to feeding programs, orphanages and missions throughout the world, providing .physical and spiritual food to those in need. A number of Harvest events across the United States have been birthed by the founding Harvest of Talents in Lincoln and have raised over $2 million to meet hunger needs.
The 3lst annual Harvest of Talents for World Hunger will be on the fourth Saturday in October in the Fellowship Center of Lincoln Christian Church. Anyone desiring information about the Harvest of Talents ministry may call the church office at 217-732-7618.