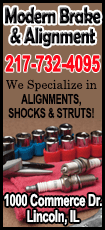 A video of the incident posted on YouTube in October showed Glenn Taylor dislodging a massive boulder from its spindly rock pedestal in Goblin Valley State Park, as fellow scout leader David Hall filmed him while laughing and singing.

Taylor, 45, is charged with felony criminal mischief and Hall, 42, faces one count of felony aiding and assisting in criminal mischief, Director of Utah State Parks Fred Hayes said in a statement.

If convicted, each man could face up to five years in prison, a fine of $5,000 and restitution for damages to Utah's protected natural resources.

The men were stripped of their leadership positions with the Boy Scouts of America after the video surfaced, igniting a furor and flooding the state parks office with angry calls and emails.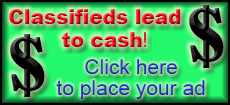 "From literally from around the world. Folks who have either been there (to Goblin Valley State Park) or even just seen pictures of it," Hayes told Reuters at the time.

National Boy Scouts officials said they condemned the vandalism because it violated the organization's "leave no trace" ethic that seeks to preserve natural areas.

Taylor and Hall did not immediately respond to requests for comment on Friday. They told park officials last year that the boulder was a safety hazard they remedied by knocking down.

Utah State Parks spokesman Eugene Swalberg has said the agency did not consider the rock a danger.

It was one of thousands of sedimentary rock formations, dating to the late Jurassic era and known as goblins, that were carved over millennia by water erosion and windblown dust in the popular park in the high desert of southeastern Utah.

(Reporting by Laura Zuckerman in Salmon, Idaho; editing by Dan Whitcomb and Mohammad Zargham)
[© 2014 Thomson Reuters. All rights reserved.]
Copyright 2014 Reuters. All rights reserved. This material may not be published, broadcast, rewritten or redistributed.