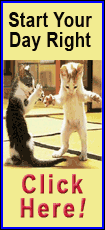 No injuries were reported at the sites around New Jersey and New York where the letters were received, which included at least two hotels and the offices of former New York mayor Rudolph Giuliani.

Police have been out in force throughout the metropolitan area ahead of the February 2 National Football League championship game. Met Life Stadium in East Rutherford, New Jersey, about 10 miles west of New York City has been on lockdown since Sunday.

At an Econo Lodge hotel in Carlstadt, New Jersey, which had received an envelope containing a loose white powder, hotel general manager Eylem Naik said authorities had tested the powder and pronounced it harmless.

"Everything is under control," Naik said. "They are leaving the premises now."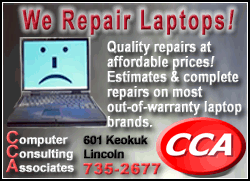 A letter was also found at a Homewood Suites by Hilton in East Rutherford, according to a local police officer.

"Everything is fine, the hotel is operating now as normal," said the officer, who declined to give his name as the case is now being handled by the FBI.

The FBI said on Twitter that the powder was "deemed non hazardous" and was still being tested.

At least seven locations in Bergen County, New Jersey, received the envelopes said Jeanne Baratta, chief of staff at the Bergen County Executive's office.

"The letters were delivered in different communities and to different establishments, including Rutherford, East Rutherford and Lyndhurst," she said. "Everything is being thoroughly investigated."

New York City Police, New Jersey State Police and the Federal Bureau of Investigation were all involved in the response to the suspicious letters.

An estimated 400,000 visitors have traveled to the region for the game and Super Bowl related events. Both teams, the Denver Broncos and Seattle Seahawks, have been staying at hotels in Jersey City in the week leading up to the game.

Police have also been focused on the threat of a possible attack on mass transit ahead of the Super Bowl, similar to the late December bombings in Russia that killed 34 people in two days in the lead-up to the Winter Olympics in Sochi.

Roughly 30,000 of the 80,000 people expected to attend Sunday's football game will travel by mass transit, as parking at the stadium will be limited, officials have said.

(Additional reporting by David Jones in Newark, New Jersey; writing by Scott Malone; editing by Gunna Dickson)
[© 2014 Thomson Reuters. All rights reserved.]
Copyright 2014 Reuters. All rights reserved. This material may not be published, broadcast, rewritten or redistributed.