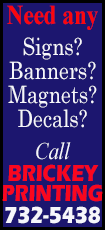 Cafeteria workers handed out the lunches on Tuesday at an elementary school in Salt Lake City, but then seized and tossed out the meals after realizing the children's accounts had not been paid, district officials said.

The incident at Uintah Elementary School has enraged parents, sparked a social media frenzy and drawn the attention of lawmakers, who say they will consider whether state legislative action is needed.

"Our children are traumatized," said Erica Lukes, whose daughter, a fifth-grader, had her lunch tray taken without explanation. "This was an unfortunate attempt by the district to humiliate kids so they would go home and tell their parents and the account problems would be remedied."

The Salt Lake City School District posted a written apology on its Facebook page, saying the situation "could have and should have been handled" differently.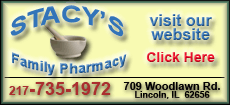 A district-level child nutrition expert and a school lunchroom worker have been placed on paid administrative leave pending the outcome of an investigation, district spokesman Jason Olsen said.

Olsen said the nutrition expert was at the school on Monday investigating a large number of students with negative or zero lunch-program balances. He said the school had tried to contact parents by telephone and through notes sent home with students.

But the following day, students who still had negative balances had their lunches taken back and were given a piece of fruit and milk, Olsen said. The children had been served because the lunches are handed out before students reach the computer for payments.

"That should not have happened that way," Olsen said. "Once that student's in line and has that lunch, you can't take that lunch away."

The lunches, which are subsidized by federal dollars, are priced at $2 for students and $3 for adults, she said.

The district is now reviewing policies that dictate how parents are notified about lunch program balances to determine if the guidelines were followed, Olsen said.

"These children were humiliated in their own school in front of their own classmates," State Senator Todd Weiler, a Republican, said alongside a Democratic lawmaker at a news conference Thursday held outside the school. "No child deserves that."

(Editing by Dan Whitcomb and Prudence Crowther)
[© 2014 Thomson Reuters. All rights reserved.]
Copyright 2014 Reuters. All rights reserved. This material may not be published, broadcast, rewritten or redistributed.