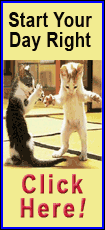 The move comes in response to a ruling in December by the New York State Court of Appeals that a state shield law for journalists protected the New York-based reporter for Fox News, Jana Winter, from revealing her confidential sources.

Holmes, 26, is charged with multiple counts of first-degree murder and attempted murder for opening fire inside a suburban Denver cinema during a late screening of the Batman film "The Dark Knight Rises" in July 2012.

The mass shooting left 12 people dead and 70 wounded or otherwise injured in the melee. Holmes has pleaded not guilty by reason of insanity, and prosecutors have said they will seek the death penalty if he is convicted.

Days after the massacre, Fox News published an online story from Winter that said a notebook Holmes sent to a psychiatrist contained his plans to commit mass murder. The article indicated two unnamed law enforcement officials had shared the information with Winter.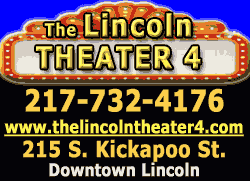 Lawyers for Holmes said that whoever leaked the information had violated a gag order by the judge then overseeing the case.

The disclosure by Holmes's lawyers that they will appeal the New York ruling came at the end of a daylong hearing on Friday centering on defense challenges to crime scene experts prosecutors intend to call at trial.

Public defender Tamara Brady told Arapahoe County District Judge Carlos Samour it was her understanding that defense lawyers will take the issue to the nation's highest court.

A representative for Fox News did not return a call or email seeking comment late on Friday.

Arapahoe County Judge William Sylvester, who previously presided over the Holmes case, in January 2013 ordered Winter to testify and shed light on her anonymous sources.

Also on Friday, defense lawyers objected to crime scene reconstruction testimony through expert witnesses, on the grounds that it is unreliable, and on Friday cross-examined FBI forensic examiner Brett Mills over his findings.

The proceeding followed four days of closed-door hearings held this week on whether Holmes should undergo a further sanity examination.

Defense lawyers have conceded Holmes was the sole gunman, but have said he was in the midst of a "psychotic episode" when he went on the shooting spree.

They also said in court filings that Holmes suffers from a "chronic and serious mental illness" and should not face the death penalty should a jury convict him.

After invoking the insanity plea, the former neuroscience graduate student underwent a court-ordered sanity examination last summer. Conclusions reached by evaluators have not been made public, but in November prosecutors sought to have Holmes undergo an additional evaluation by their experts.

The murder trial had been set to begin next month, but was postponed indefinitely by Samour after prosecutors filed the request. It is not known when he will rule on the request.

(Editing by Alex Dobuzinskis and Ken Wills)
[© 2014 Thomson Reuters. All rights reserved.]
Copyright 2014 Reuters. All rights reserved. This material may not be published, broadcast, rewritten or redistributed.